What is the difference between high class escort and a courtesan
Regular escort VS High class escort VS Courtesan
Many will recognize the terms "high class escort" and "courtesan" and have seen them mentioned many times before. But what's the difference? Let us start at the beginning. Escort is a form of prostitution where the sexual service is provided at your location, so to speak the service is escorted to you, hence the term "escort". It is also called "outcall" in some countries. In The Netherlands, approximately 15% of all prostitutes work as an escort and of those 15%, around 10% are high class escort or courtesan. Any type of escort is not better then the other, merely different. Also, opinions might differ on the exact differences. But here they are according to us.
What she offers
In general, a regular escort will provide a mostly sexual service. Her client is most likely looking for no-strings-attched sex and not interested in romance and intimacy. Its about satisfying mostly physical needs. Specific sexual requests, such as anal sex, can be requested per booking and are usually charged extra for.

An high class escort will not only focus on physical needs but also mental needs. Therefore what she provides is not referred to as a service, but as a so-called Girlfriend Experience (GFE). The high class escort will create an atmosphere that is similar to the perfect first date. A connection is built outside the bedroom first, she will seduce and be seduced and offer a sensual and romantic experience. Specific sexual requests can be made but are depending on the connection between client and escort and are not charged extra for as rates are based on the time spent with the escort and not on which services she provides. In general, a regular escort will not (French) kiss with her clients, unlike an high class escort or courtesan. The Girlfriend Experience will feel warm, intimate and romantic and due to this nature, dinner dates are common. Having said that, sex is almost always part of the booking but will not be initiated within the first hour of most bookings.

A courtesan is in many ways similar to an high class escort, but takes the Girlfriend Experience to another level. She is capable to create a deeper connection with her client and connect with him on a spiritual level as well. A courtesan, is before anything else is a lady, a talented entertainer on many levels, from the social to the erotic. She is highly educated, sophisticated, dynamic, confident, integer and more beautiful from the inside then the outside, regardless of her physical beauty.
Her rates and minimum booking
Most regular escorts charge between €100 and €200 per hour and is booked on an hourly basis. Extended bookings are rare, most bookings are just an hour. Most high class escorts charge around €300 per hour and require a minimum booking of at least 2 hours. Dinnerdates and extended (overnight) bookings are custom but bookings of just a few hours are just as well a possibility.

The hourly rate of a courtesan will usually not be much higher than rates of an high class escort, however "just a few hours" is not at all custom with a courtesan. She will mostly do dinner dates and extended (overnight) bookings, and is invited to join her clients on international trips on a regular basis. Her clients enjoy her company so much, they become her regular clients and it custom for a courtesan to have only a few regular clients and not see more than those. The exclusivity with a courtesan is very high, unlike regular escorts who will usually accept as many clients as possible.

In addition to the money she makes per booking, it is no exception for clients to tip their escort. It is however not custom to tip a courtesan, she will be spoiled with a luxury gift.
Her appearance
Beauty lies in the eye of the beholder and it is our belief all escorts and courtesans are beautiful women. In addition, this beauty can come in various shapes and colors. We do not believe in general high class escorts are more beautiful then regular escorts, but the way she presents herself will be very different. When most people envision a regular escort they think of a lady dressed provocative and too sexy, short skirts, lots of cleavage and stripper heels. In reality, most regular escorts will dress very casual, in just jeans with a t-shirt. High class escorts and courtesans on the other hand, will dress as if they are going to a special date, yet always appropriate for the situation. She will look feminine yet discreet, more conservative than sexy. Most high class escorts and courtesans will wear knee length dresses and skirts with elegant high heeled pumps with luxurious lingerie underneath. She will be perfectly groomed, from her hair to her toenails.
Her background
In The Netherlands, most regular escorts are Eastern European, Latin American or Asian. Most high class escorts and courtesans are Dutch. The nationality of most high class escorts and courtesans is usually the local nationality, Swedish high class escorts in Sweden, American high class escorts in the US, etc. Funny enough, the nationalities of most regular escorts remains the same throughout the world.

A regular escort will speak her mother tongue and basic English and perhaps an other language. Since lengthy conversations and discussions are not common during their work, they do not focus on communicative skills and languages, unlike high class escorts and courtesans. Same goes for her level of education, since it is not of great importance in order for her to be great at her job, it is unlikely a regular escort will have enjoyed higher education, but not impossible. Since communication is very important to both high class escorts and courtesans, most will be fluent in English and at least one or two other languages. She will not accept a booking with a client who is not fluent in a language she is not fluent in, as it will make communication too difficult. Most high class escorts will have enjoyed higher education and hold at least a bachelor degree, but the general belief is intelligence is more than a piece of paper and therefore usually not a strict must, merely an extra. When it comes to courtesans however, she will always have enjoyed higher education and usually hold at least one master degree or even PhD.

In general, a regular escort will have no other job than her job as an escort. This contrary to most high class escorts and courtesans who are either busy with their studies or also hold an other day job. For these ladies, escorting is an adventure they have on the side, an addition to their day to day life.
Her motivation
The major motivation to work as an regular escort is to make money in a pleasant way. High class escorts tend to seek adventure and luxury in addition to making money and become high class escorts because they enjoy the excitement and new experiences. Courtesans share a similar motivation to most high class escorts, but are in addition also looking for self exploration, an outlet for talents not explored in other careers, body awareness, spirituality and expanding knowledge. This also explains why high class escorts and courtesans emphasize their goal is a mutually enjoyable experience. Their sole goal is not to simply please their client, they want to have a good time as well. This results in extensive etiquette for clients and booking details, such as suitable locations. A regular escort will be more then happy to visit you at a basic studio or budget hotel, an high class escort or courtesan will not.
Society Service ladies
After reading all this, one might wonder. What type of lady is offered at Society Service? The ladies on our website are all listed as high class escorts but some, if not all, will be at a courtesan level. How you experience your Society Service lady, heavily depends on your connection, your desires and hers. If you are looking for a few fun hours getting to know each other mentally and physically in the privacy of your hotelroom, your Society Service lady will most likely interact with you in a way that is above described as "high class escort". But if the connection is right and you are interested in a deeper connection, our ladies will pick up on this and interact with you as a courtesan.

Our ladies are flexible. Every person they meet is unique, so they cannot use a ready made manual for a date, and then move in like an actress with a learnt manuscript. Some clients desire a date like a spontaneous romance in every day life. Others desire an exotic and luxury escort courtesan, with whom they can live out their dreams and desires, far from the every day life. Some want to seduce, others want to be seduced. Most want their own personal mixture of all this, and maybe even another ingredient, that is right just for them. Our ladies want to give a tailor-made experience that's right just for you.
RELATED
CONTENT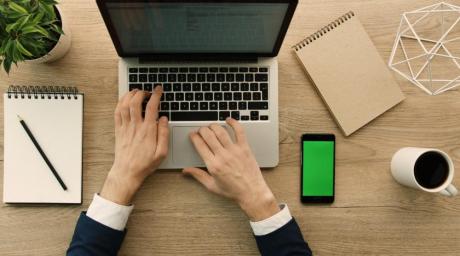 BLOG ITEM - 16 November 2022
Why, according to a client, we are the very best escortservice Following our ear...
READ MORE