Spend the night with a high class escort
An overnight stay with a high class escort
About a quarter of the bookings with our high class escortservice are bookings with an overnight stay. The high class escort or gigolo then spends the night with his or her client. An overnight booking brings several benefits. In addition, the hourly rate is significantly lower than with the shorter bookings of just a few hours. In this blog we tell you more about the advantages of overnight bookings with an escort or gigolo and some suggestions for such bookings.
The advantages of overnight bookings with the escort or gigolo
The main advantage of an overnight booking at our high class escort service is that it will feel more like a romantic date. The atmosphere of the booking will therefore become more intimate, authentic and more romantic. Do not underestimate how nice and intimate it can be, after a romantic evening together, to snuggle against each other and actually sleep together. Especially for clients who are single, this can be very pleasant. When you wake up during the night, you will feel the warmth of the high class escort or gigolo next to you.

Besides the more intimate aspect of spending the night together, it can also relaxed you, knowing you have to pay less attention to the time. After all, there is no end time in the evening when the escort or gigolo is called by our high class escortservice that it's time to go home again. You do not have to hurry in the evening, and you can simply enjoy your time together. If you have to get up early again, we advise you to book an overnight of 12 hours. But what is better than enjoying breakfast in bed together, followed by delicious eroticism? If you do not want to feel rushed in the morning, book an overnight stay of 16 or 20 hours.
Some suggestions for overnight bookings with our high class escortservice
An overnight booking usually starts somewhere between the end of the afternoon and the end of the evening, depending on your wishes and what your schedule allows. When your booking with the high class escort starts at the end of the afternoon, you can choose to enjoy an aperitif in the bar of your hotel before dinner, or perhaps visit an art gallery, museum or the theatre. If your booking starts later in the evening, dinner will often be more limited. Perhaps you have already dined with your colleagues or business relations? Then take the high class escort for a cocktail or good glass of wine to get to know each other a bit better. Whatever the evening program looks like, you can take your time, even when you return to the bedroom. Light the candles, fill up the bath and with a sultry music in the background, you can enjoy sensual sex to the fullest, and then fall asleep together.

During an overnight booking your high class escort should be able to sleep undisturbed for at least 5 hours, something that you are undoubtedly also ready for after some hot and steaming sex. Feel free to discuss what you like while sleeping; cozy against each other or rather not. Both you and the escort can indicate preferences. After all, an important night's rest is of great importance for a pleasant morning together. If your booking ends early in the morning, the high class escort will freshen up and say goodbye to you after waking up. If your booking ends later in the morning or perhaps even later, then of course there is time for breakfast in bed and some sexy morning gymnastics. If you have to return very early to your daily obligations, it is also possible to give your escort some more sleep. In this case, you can check out and report to the reception that your guest will sleep a bit longer. The high class escort will leave the room before the required check-out time.
A longer escort booking during the day
If you wish to have a booking of 12 to 16 hours during the day, this is also possible. The price for each timeframe is mainly based on the maximum amount of hours that you spend with the high class escort. However, with such a long booking you must go out for at least two meals with the high class escort or gigolo, outside your hotel. You also need at least one extra activity outside the hotel, such as a nice walk, museum visit, shopping, you name it. Our high class escort service does not offer escorts and gigolos whose company is limited to company within the bedroom.
A booking with two or more escorts during an overnight stay
Of course it is possible to invite two or more escorts during a booking with overnight stay. Normally we expect that both escorts arrive at the same time and leave the booking at the same time as well. This is of course also possible with a longer booking with overnight stay. You undoubtedly steal the show in the restaurant with two beautiful escorts at your side. Spending the night between two escorts will be a dream come true for many. But not every hotel room, especially bed, allows this. We can also imagine that you are spending a longer booking with your favorite high class escort, but would like to book a second escort for an exciting threesome for only a few hours. Both options are possible. Feel free to ask about the possibilities!
RELATED
CONTENT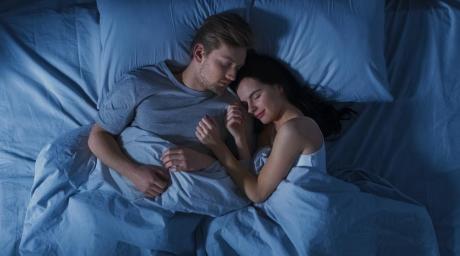 BLOG ITEM - 21 February 2022
The layout of an overnight stay with your high class escort An overnight stay, or "Ov...
READ MORE