F.A.Q. about the rates at our high class escortservice
Frequently asked questions about the rates at our escortservice
Every day, we are contacted by (potential) clients with questions about our high class escortservice. Although the majority of these questions is related to upcoming bookings and our high class escorts, there are also questions about the rates at our escortservice.
The most common question is: What are the rates? Our exclusive escorts are stunning, charming, elegant, intelligent, each in a very different way. Therefore, each escort has their own individual rate, terms and conditions. This information is listed on her profile page. You can switch between profile information and rates with the slider. Let's answer a few more!
Can I get a discount?
Yes! We offer Dinner Dates and Overnight bookings at a reduced rate. A discount is also applied if you book two or more escorts for one client for a booking that is longer than the minimum booking duration at the choosen booking location. You may also assist us with our business and if your suggestions are used, we award you with a credit to use at our escortservice. Other than that, there are no additional discounts. The rates and discounts are the same for each and every client as we do not feel it is fair to have these depend on your willingness to negotiate our rates. The latter is seen as rude in many countries, including the Netherlands.
What payment methods are accepted?
At our escortservice we accept payment by cash (Euro, USD and GBP), banktransfer, debit- and creditcard. They are explaned at the rates page. In the rate section of the high class escort profile, you can find an overview of the payment methods offered by that specific escort. You can also use the filter at the escort overview page to narrow your search for the best escort for you.
Is a prepayment mandatory?
No, a deposit is not required if we can verify your mobile number and identity or location, your booking takes place within a distance of 100 kilometers from the escort and your booking is not a Guaranteed Booking.
Whats listed on my statements?
Your bank account and credit card statement will show a general consultancy name and not "Society Service" or the word "escort". For discretion reasons, we do not share this exact name on our website, but we can always provide this to you by direct contact.
What is the minimum booking duration?
Again we refer to the rate section of the high class escort profile. It includes a calculator where you can type in the location of your booking. It works in 99% of locations in the Netherlands and 80% for locations abroad. For international bookings, a 12 to 16 hour minimum applies to most European destinations, and 24 to 48 hours to other locations worldwide.
What's included in the rate? Are there surcharges and will there be upselling?
The rates that are listed in the rate section of the escort profile specify the rate per maximum duration. These rates include 21% VAT and travelexpenses up to 150 kilometers (between escort and booking location). Aside from bookings with multiple clients, which is the case for bookings with couples and erotic parties or swinger clubs, there are no extra charges for extra services. The escort does during a booking what she enjoys and will not upsell any additional services. Needless to say, if you wish to extend your time with the escort, there's an additional rate.
Is it customary to tip to the high class escort?
In all honesty, no it is not. The Netherlands does not have a big tipping culture. We tip restaurants between 5 and 10 percent but only if the service was amazing and beyond expectations and that's it. You could use the same guideline for bookings with our escorts. You may ask your escort to make an extra effort before, during or after your booking. This is, for example, the case with special services such as fetish, BDSM and A-levels or when the escort is asked to bring extra items, from toys to lingerie. In such cases it is more common to leave a tip, but this is by no means an obligation. Keep in mind that a tip is between you and your escort, our agency has no involvement or interest in it. Having said all that; the best gift for your escort is showering her with your attention and making an effort. This means more than a tip or gift.
Do I need to bring a gift for the high class escort?
No, you do not need to do that but it's most certainly appreciated and more common than providing a cash tip. Small gifts such as a scented candle, flowers, chocolates a bottle of wine or perfume are perfect. A souvenir from your country is also always an excellent choice. If you want to bring something more significant you could look into some lingerie that you think would look amazing on the escort or to take her out shopping. But don't worry, the escort not expecting diamond earrings or a convertible.
RELATED
CONTENT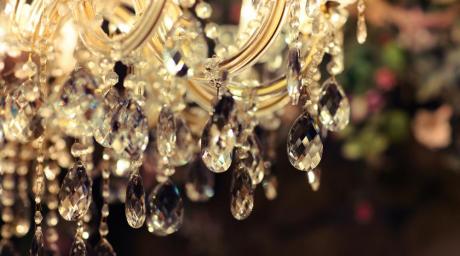 BLOG ITEM - 24 November 2018
Surprise your high class escort with an exclusive gift Although there is absolutely no obl...
READ MORE