Frequently asked questions about our Virgin Experience
F.A.Q. about our Virgin Experience
We make an effort to be as elaborate as possible on our website, yet we often receive additional questions from (potential) clients. In this blog we will answer the most common questions about our Virgin Experience. The Virgin Experience is a special part of our escortservice, which focusses on clients from 21 and older who have very little to no sexual experience and would like to change this. In short; we make sure you loose your virginity and teach you about what the other sex likes in the bedroom. Here are the most commonly asked questions about this service.
What is the difference between the Virgin Experience and a "regular" booking?
The Virgin Experience escorts have all been selected not only because they enjoy offering this service, but also because they are very good at it. An escort at the Virgin Experience will take into consideration the fact that you might be less socially skilled and very nervous. The escort will guide you towards a more intimate setting, step by step, while taking into account that you most likely have a lot to learn. The escort will be happy to show and explain things to you. During a "normal" booking, the escort will expect the client to already possess these skills, both inside and outside the bedroom. This results in a very different atmosphere and buildup.
As a virgin, can I also book a regular appointment with an escort who does not offer the Virgin Experience?
Yes, you can. But it is not recommended. The escorts listed at our Virgin Experience are all very skilled at dealing with the typical "Virgin Experience client". The other escorts are not. In addition, the escorts listed at our Virgin Experience genuinely enjoy meeting such clients and in general the other escorts do not. Bookings at our Virgin Experience are very different from our regular bookings and it takes a completely different approach. While any of our high class escorts might be capable to adjust to the situation, they will not be passionate about it and not be capable of giving you the experience that our Virgin Experience escorts could. So we strongly recommend not booking our regular escortservice if you are more suitable to our Virgin Experience.
How do I select the best escort for my Virgin Experience?
The best way to select the perfect high class escort for you is by reading the character description of the escorts offering the Virgin Experience. We understand you have some likes and dislikes when it comes to appearance, smoking, age, etcetera, but your main focus should be on matching personalities. We are happy to assist you in making the best choice and recommend you complete our matchmaking form.
Do I have to be a virgin? Can't I just get sex lessons?
There is no requirement that you are still technically a virgin. Our Virgin Experience is designed for a very particular client with few experience with sexuality and the other sexe in general. Having a few sexual experiences and not being a virgin, does not make you a sex guru. There is a lot to learn when it comes to sexuality and we welcome all clients to our Virgin Experience who are looking for a fun, educational experience.
Are there age requirements to book the Virgin Experience?
Yes there are. You must be at least 21 years of age but there is no maximum age. We have welcomed clients at our Virgin Experience from 21 up to in their seventies. We do not have any requirements in terms of appearance, other than our standard requirements that you are well groomed and treat the escort with respect. The escort will not care if you have a few (or more) pimples, are overweight, underweight, black or white, as long as you are nice to the escort. To which extent the escort enjoys the time with you does not depend on looks, it solely depends on personality.
Should I tell you if I have autism or a personality disorder?
Yes, you definitely should. Some challenges can be overcome and others can not. We would like to be honest up front and avoid an awkward situation during the booking. So if anything is challenging your experience with our escorts, you should definitely tell us. We will tell you if it is an obstacle which can be overcome, or not. We will also advice you which escort is most suitable for you. As mentioned before, we require a minimum age of 21. Therefore, if you do not have the mental capabilities of an average 21 year old person, you can not use our escortservice.
Can I pay for the Virgin Experience in installments?
No, you must have the funds for the Virgin Experience ready in one payment prior to the booking. Keep in mind, the service we offer might seem indispensable to you, but it is not. Our escortservice is an extra which you book when you have a little extra available, it should not create financial difficulties. The only way to prepay your Virgin Experience is through banktransfer, and if you hold a Dutch bankaccount, also through bank payment request. Prepayment is always required. It is not possible to drop off the cash at our office, this is simply not a payment method we offer.
Do I also have to pay for the drinks and food during the booking?
Yes. You are courteous, aren't you? The only exception is if we provide the location, at the location drinks (alcoholic and non-alcoholic) are included. Other than that, you will pay for dinner, breakfast, and anything else you enjoy together. As you should during any other first date. You can select a restaurant of your liking for dinner. You are very welcome to invite our escorts to any Michelin star restaurant. But if you are not comfortable in such a formal setting, a more casual option can also be selected. Needless to say, our escorts can not join you for the daily special around the corner, pizza hut or all you can eat locations. A certain level of elegance is required, which should be obvious from our website.
What do I bring? And what do I wear?
You do not have to bring anything to your Virgin Experience, the escort will provide condoms, massage oil and more. However, you are always welcome to bring a small gift for the escort. Even if it is just a rose, or a small souvenir from your country, this is a courteous gesture which is highly appreciated by our escorts, and people in general for that matter. Dress and groom as you would for a special date, Google "smart casual clothing" for some suggestions. Since you'll be getting very intimate with the escort, make sure your personal grooming is impeccable. Manicure, pedicure, freshly shaven, the works. And yes, our escorts do prefer when your privates are groomed as well. A full shave is not required, but a trim would be the least. To prepare for your Virgin Experience, make sure to read our website. It contains a lot of information.
Is there any kind of guarantee that I will loose my virginity and reach an orgasm?
No, there is not. Due to the intimate and personal nature of this kind of rendezvous, no such guarantees are made, other than the fact that the escort will do the very best to create a fantastic encounter for all parties involved. We can not guarantee you will loose your actual virginity as it also depends on how your body reacts to nerves, touching, the moment, and so on. However, this is not something you should worry about. Even if a man is not able to get an erection throughout the entire booking, there are many other things to learn and enjoy that do not require an erection. The same goes for orgasming to quickly or not at all. Your booking will not be put to a sudden stop if you reach orgasm, neither will the booking be a failure if you do not reach orgasm at all. It's really no big deal. Do not pressure yourself too much, it is your first time and the escort will make sure he or she will get the most out of the experience for you, whatever happens. You are always happy to return to our escortservice for some repeat appointments that allow you for some more practice. Practice makes perfect, after all.
How much time will we spent in the bedroom?
That varies per booking and per package. With the King and Sultan package, your booking starts with a nice romantic dinner, so at least the first 2,5 hours of the booking are spent getting to know each other. When booking the Prince package, you do not go out for dinner, but you will still spent a significant amount of time getting to know the escort outside the bedroom. This time is required not only to calm your nerves, but also because our escorts require this time to create an intimate connection with you. This connection is required for the escort to feel comfortable and give you the best experience. The exact amount of time spent outside the bedroom varies but in many cases it will be at good hour before moving to a more sensual setting, such as taking a bath together. Don't worry about not having enough time in the bedroom. If you wish to extend your time with the escort, you can always extend your booking with an hour or more.
Can we have anal sex and play with fetish and BDSM?
No. We understand your sexual experience is most likely limited to what you have seen in porn movies, but they do not provide a realistic image of what sex is really like. Your escort will focus on teaching you the basics, from flirting and seducing each other, to basic foreplay skills and kissing, romantic lovemaking and sensual massage. These are the things 99% of men and women enjoy the most. If you wish to experiment with special services, such as anal sex, fetish and BDSM, you only do this after you have got the basics down and are more familiar with your sexual partner. If you are looking to work your way down your sexual bucket list, please do not contact our escortservice. We are not the right match for you.
RELATED
CONTENT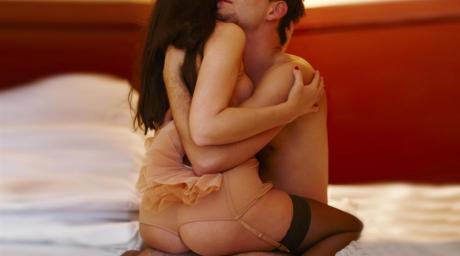 BLOG ITEM - 14 September 2022
A client who used our Virgin Experience tells about this Clients who use our Virgin E...
READ MORE