Why choose our Virgin Experience?
Reasons to loose your virginity with a high class escort
Time flies so fast, the end of the year is almost in sight. A special phenomenon as we approach the end of the year is an increase in the number of requests for our Virgin Experience at our high class escort service. This service has been specially set up for ladies and gentlemen with little or no sexual experience who want to change this. Perhaps this increase is due to wanting to fulfill the New Year's resolutions from earlier in the year.
By getting to know our clients better, we can better understand what moves them. Why do they choose our high class escort service? What are they looking for, what needs are there and to what extent are we able and willing to meet these needs. We asked a number of clients of our Virgin Experience about this and they gave us five reasons why they chose Society Service's Virgin Experience.
Because the high class escorts are experience experts
Of course, the first time is very exciting. In many cases, that stress leads to a lot of fumbling and hassle. However, if you decide to book the Virgin Experience and have your virginity lost by a high class escort, you don't have to worry about this. Our escorts are so experienced that they know exactly what to do to make your first time unforgettable.
The escorts give the freedom for your own interpretation of the defloration
Since this is your first time, the high class escorts of Society Service give you plenty of space to shape your defloration yourself. Do you want to equip the hotel room with candles, rose petals and passionate music? Then feel free to go ahead. Just like you, the high class escort of Society Service enjoys the Virgin Experience and enjoy being pampered with romantic gestures and passion.
High class escorts give great lessons
Besides the fact that Society Service's high class escorts are super sexy and put you at ease, they are simply very good at what they do. So if you book a Virgin Experience, you will benefit from it for a lifetime. The high class escorts of Society Service are more than happy to show you the intricacies of the erotic profession!
Because the high class escorts are dazzlingly beautiful
The defloration will stay with you for the rest of your life. Then why not share this unforgettable moment with a dazzling high class escort from Society Service? Our escorts are all beautiful, smart, sexy and sweet. In addition, the Virgin Experience is also a unique opportunity (for the first time) to have sex with a woman that you can normally only dream of.
The escorts can quickly put another person at ease and calm nerves
Another advantage of the Virgin Experience is that the high class escorts of Society Service put you at ease. So are you nervous and afraid of doing it right? Our escorts have all the time in the world and are anything but judgmental. Instead, they provide a nice and uninhibited setting so that you only have to enjoy yourself during your defloration.
RELATED
CONTENT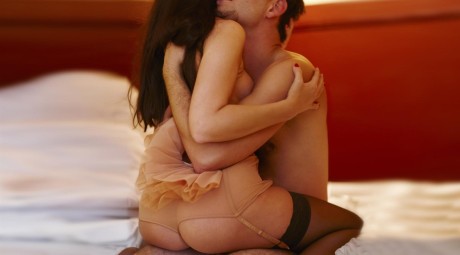 SERVICE ITEM - 19 June 2023
Society Service's deflowering escort service: the Virgin Experience! Enjoy your ultimate f...
READ MORE