Popular high class escort acronyms
Common acronyms that apply to a high class escortservice
Those who search for escorts online, such as the high class escorts of Society Service, will regularly come across acronyms. An acronym is an abbreviation that consists of the first letters of other words, and can be pronounced like a word. These abbreviations are often more familiar than the original term being abbreviated.
Escorts and escort agencies such as Society Service often communicate with acronyms. This is how they let you know what kind of services they offer the clients. These acronyms range from somewhat funny to very rude. Because the list is long and the acronyms are not always clear, we have listed the most common escort acronyms with meaning for you. In the future, you will know exactly what is meant when you encounter acronyms such as GFE, A-level or BDSM.
You can book escorts, including the high class escorts from Society Service who advertise with GFE, for a Girlfriend Experience. This service is romantic, sensual, intimate and passionate in nature. During this service, the escorts enjoy (French) kissing, cuddling, massaging, long foreplay and wonderful lovemaking as you would with any other lover. Your time together will feel like a boyfriend and girlfriend in love.
DFK: Deep French Kissing
Assuming your teeth are clean and your breath is fresh, French Kissing is possible with our escorts. However, there are also a number of high class escorts from Society Service, such as Valerie and Rose, who have a special talent for kissing. These ladies love to kiss extensively and find it one of the most erousing aspects of foreplay.
Society Service's high class escorts all offer the Girlfriend Experience. Some escorts also offer a so-called PSE, or the Pornstar experience. This service can include things like more active and adventurous sex positions, deep throat oral sex, loud sex with dirty talk, intense kissing, spanking, hair pulling, using sex toys, anal sex, and naughty kinky outfits. However, the exact details depend on your preferences and those of the escort. Some of our escorts lean more towards a Pornstar Experience than a Girlfriend Experience, such as Sophie, Jane and our new escort Charlotte.
A-levels: Anal sex
When mentioning A-levels, it means the escort is open to (receiving) anal sex. This can also be referred to as Greek. There are high class escorts from Society Service who love A-levels, or anal sex, given the right connection and mood. In addition, since an established trust relationship is required, services such as A-levels should not be expected during a first or very short booking with the escort. Although there are no guarantees, there are some escorts who are open to anal sex, such as Taylor, Ava, Sophie and Lynn.
Waterworks or H20 sports
Those who indicate that they are open to waterworks or H20 sports are able to squirt. With Society Service, we prefer to use the word 'squirting' over the acronym. It just sounds more exciting! An escort from Society Service who has an exceptional talent for squirting is Jane. As soon as she has an orgasm, she regularly squirts.
Duo: Available for a duo with two bisexual escorts
If you see the word 'duo', it means that the escort is open to having a threesome with another bisexual escort. Society Service offers a large number of high class escorts who are all open to an exciting threesome. Check out the Bisexual Duos service and read what awaits you soon!
BDSM
BDSM is an umbrella term that refers to a spectrum of sexual behaviors and preferences that can be categorized into bondage and discipline, domination and submission, sadism, and masochism. BDSM can be divided into BDSM dominant and BDSM submissive with our escortservice. We have several escorts available who enjoy very soft BDSM in either of those positions, or both. However, hard BDSM and more extreme requests are never possible with our escortservice.
A golden shower stands for peeing sex, where someone pees on the other for sexual pleasure. Also watching the other pee or touching the pee of the other with your hands is part of a golden shower. Some of our escorts are open to an active golden shower, which means the escort will pee on the client.
DATY: Dine at the Y
Do you come across DATY? This acronym stands for Dine at the Y, which is another way of saying that you can lick the escort's vagina and perform oral sex on her. Needless to say, our high class escorts all love receiving oral massage and other forms of stimulating foreplay, especially when done well.
Other acronyms for services unavailable at our escortservice
There is a gigantic aount of acronyms that are used in the escort world and some of the most common acronyms for services that are unavailable at Society Service are:
OWO: OWO or BBBJ stands for Oral Without, meaning the escort does not use a condom with oral sex.
CIM: CIM stands for Cum In Mouth. In this case, the escort allows the client to cum in her mouth.
BBS: This expression stands for bare back sex and indicates vaginal or anal sex without the use of protective devices such as condoms.
RELATED
CONTENT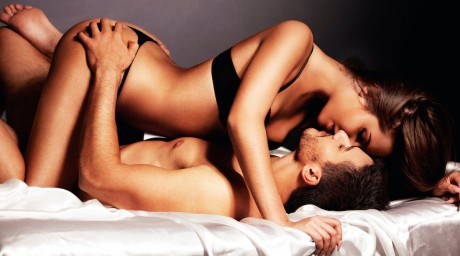 SERVICE ITEM - 31 May 2023
Our high class escorts offer a so-called "Girlfriend Experience", that is romantic, sensua...
READ MORE