No oral without at our escortservice
Why our high class escorts don't offer oral sex without a condom
A while ago we told you about a series of mediocre to negative reviews that were recently put online about our high class escort service by someone who was not actually using our services. These are fake reviews with the intent to damage our excellent reputation. The reactions from clients were heartwarming and a number of clients even very well-intentioned intervened in the online discussions and stood up for us.
Now that an investigation is underway into the origin of the online comments and reviews, we have taken a closer look at a number of online forums. Unfortunately, we again see a discussion about unprotected oral sex (OWO). As you are undoubtedly aware, our high class escorts only have safe sex and this means that a condom is also used for oral sex. We explain this in more detail in this blog.
Safe sex is a legal obligation for our licensed escort service
Society Service is a fully legal and licensed high class escort service. This means that we must comply with the associated laws and regulations like no other. An important condition for granting and maintaining the license for our high class escort service is that our escorts only offer safe sex. It is therefore forbidden to offer unsafe (oral) sex or to ask for it at all.
Our escorts don't want to run a health risk
Contrary to popular belief, it is not entirely risk-free to receive and give oral sex without a condom. By the way, we are talking about oral sex on a man, better known as a 'blowjob'. Both the recipient and the giver run the risk of contracting an STD during unprotected oral sex. The highest risk is for gonorrhea, chlamydia and syphilis. A condom offers protection against this for both the recipient and the giver. Our escorts do not want to run a health risk or expose you to this. Since a large number of our clients do not share the use of our escort service with their regular partner, we can imagine that it is not wise for them to take this risk.
Are we the right choice for you as an escortservice?
Whether it is oral sex without a condom or the availability of any other specific sexual act; if this is everything that determines the pleasure you derive from a booking, then we as an escortservice are probably not the right choice for you. Although eroticism and intimacy are often part of a booking, the social and mental aspect is just as important. We do not offer a merely sexual services but rather a special intimate experience in which many elements merge as a result of the genuine connection you make. Someone who believes that an escort who does not offer oral sex without a condom can never be a good escort or does not provide top service, it is wise to book elsewhere. A booking with us would then be just as useful as ordering a hotdog at a Michelin star restaurant.
Our escorts don't want to offer oral sex without a condom at all
Last but certainly not least: Our high class escorts do not want to offer oral sex without a condom at all. The demand for oral sex without a condom is in the turn off top 10 of our escorts. As a result of the online comments, we made further inquiries with our escorts. They unanimously indicate that they do not want to offer unprotected oral sex during a booking. Our escorts have various reasons for this, such as health or other reasons. Moreover, they will not change their mind if there is an additional financial compensation. In fact; offering a tip in exchange for unprotected oral sex is considered an insult.
Of course we sometimes hear in the corridors that there are escort agencies where oral sex is sometimes offered without a condom. It may have even happened with our escort service. But we never heard that after several times asking for oral sex without a condom or offering extra financial compensation, the escort changed her mind. So don't bother and don't embarrass yourself with these kinds of requests.
RELATED
CONTENT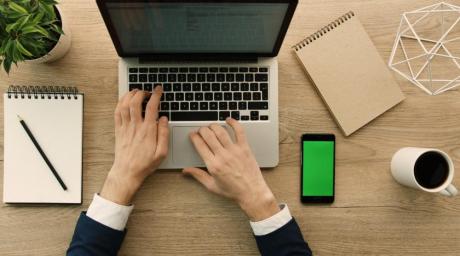 BLOG ITEM - 30 September 2022
Some more information about the online reviews about our escortservice Because we, as a fu...
READ MORE