How often is an escort booking cancelled?
The statistics about canceling a booking with a high class escort
It goes without saying that a cancellation is not desirable. But we understand that sometimes life takes unexpected turns and unforeseen circumstances can arise. This can happen with both the client and the escort. In this blog we tell you more about that.
The client cancels the booking with our escort service
As said; something may come up that forces you to cancel your booking. For example, because you are not feeling well, or because an urgent appointment has come up. As annoying as this is, we understand that. That is why you can often cancel your booking free of charge, provided you do so in time and your booking is not a Guaranteed Booking. For details, please refer to our General Terms and Conditions.
But that understanding is not endless. On average, 8% of bookings are canceled and during the flu season about 11% of bookings. If you cancel more than 25% of your bookings, this is so often compared to the average that you can no longer cancel free of charge. This makes our cancellation policy very lenient when you compare it with providers of other customized services.
The escort cancels the booking with our escort service
It is very unfortunate, but unexpected situations can also arise with the escort. That's why 1% of the bookings are canceled by the escort and about 2% during the flu season. When the escort cancels the booking, this is almost always because the escort is not feeling well enough to be nice company for your booking or because of calamities in the private sphere, such as the death of a loved one. Your escort will not cancel the booking because a better booking comes along or to go to a nice party.
In the unfortunate event that your escort has to cancel the booking, we will always try to assist you in finding an alternative escort so that your booking can still continue in other good company.
The booking was placed by a faker
We receive just as many fake requests for bookings as genuine requests. A fake request comes from a person who has no intention of actually making the booking or making a payment for it. The faker keeps us busy with many emails and phone calls with questions and special requests. The faker will try to make an actual booking but almost never pass the verification requirements. To get out of that, we have already seen all the excuses. Very occasionally a faker slips through and a booking is confirmed. About 0.5% of our confirmed bookings are fake bookings. Evidence of bank payments and hotel reservations are usually forged for this purpose.
When push comes to shove, the escort almost never leaves for the booking, but the escort's time has been reserved for the faker. A few times a year, the escort does leave for the booking and she is standing in front of a closed door. The faker is usually someone who has previously used our services or someone who is at the booking location but spying on the escort from a distance. It goes without saying that in such cases we will use all (legal) options to hold the faker liable.
RELATED
CONTENT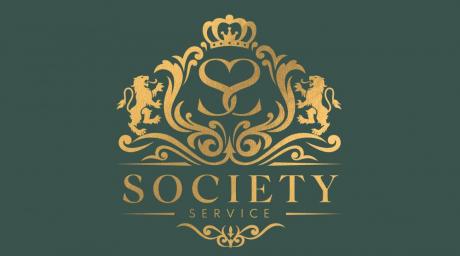 BLOG ITEM - 27 December 2021
A new year with new conditions regarding cancellation With our high-end escort service we...
READ MORE