An intimate connection with your high end escort
How to make a genuine and intimate connection with your high end escort
You can book a high end escort not only because of the beauty and erotic possibilities. The social aspect of a booking is just as important. Just like any other company, we explain on our website what kind of experience we offer with our high end escort service. It is in your interest as well as ours and the escort's that this matches your wishes and needs.
We can be short and sweet about it. If you are only interested in an erotic service by an attractive man or woman, then our high end escort service is not the right choice. You book a high end escort, such as the ladies and gentlemen of Society Service, because you desire much more than an erotic service. You are looking for depth, excitement, adventure, intimacy and more. Summarizing; a genuine connection that both you and the escort enjoy. The social element of the booking is very important here. But how do you create this connection? We list some tips.
Invest in your high end escort
You cannot build an intimate connection in fifteen minutes. This takes a little more time and therefore you will have to invest this time in your experience with the high end escort. Every escort, every client and every booking is different, but we can assure you that taking less than an hour for an in-depth introduction will come at the expense of this genuine and intimate connection. Therefore make it your intention to spend at least the first half of the booking on getting to know your high end escort outside the bedroom. As attractive and sexy as the escort may be, this time is reserved for activities that are not erotic in nature. And yes, you will enjoy that too, perhaps even more than the eroticism.
Take an interest in the high end escort
Just like you, our high end escorts need privacy. But this does not alter the fact that they really like it, and that it is also necessary for the ultimate experience, to get to know each other better. Of course we can give you guidelines on how to have a conversation with your high class escort, but often it is not the ignorance that makes the conversation short, it is rather the unwillingness. Therefore, with every booking, make sure to get to know your high end escort better on an emotional and intellectual level before making a move towards the erotic. Show interest in your escort, ask questions, tell more about yourself and deepen the conversation. Talking about small things is fine at the start of your booking, but try to avoid a superficial conversation. Need more tips on how to improve your conversational skills? We wrote a blog about that before.
Activities outside the hotel with your escort
A fun way to get to know each other better is to do something together. With many bookings, the escort will have dinner or lunch with the client. Logical, because the pleasures of good food and a good glass of wine can be combined with the company you are with. But other activities are also fun to do together. Cooking together, a nature walk, sauna visit and so on. The possibilities are endless. Of course, we have also discussed various suggestions in our blogs, including activities for introverts and extroverts.
Build eroticism at a slow pace
As you get to know your high end escort better emotionally and intellectually, you will notice that the atmosphere becomes more and more playful. The escort will flirt with you and the game of seduction has begun. A subtle touch here and there, a gentle kiss and sexual topics of conversation will fuel the fire in you and the escort. Let the escort take the initiative, they will do this when the right time has come. For example, the escort will suggest taking a romantic bath together. Surrounded by candles and stimulated by the naked body of the beautiful escort, you will relax in the warm water of the bath. Feel free to massage her feet, lick her toes if you find this exciting, but the bath is not the most ideal place to start with sex. So please be patient. After the bath, the ideal time has come to massage each other. Now that your skin is warm from the bath, the oil will feel extra nice. When you massage the escort, no more than ten percent of your attention should go to breasts, buttocks and pubic area. Focus mainly on the rest of the escort's body. Are you in the fortunate position of receiving a massage? Relax and then enjoy. By reaching for the breasts, buttocks and pubic area of ​​the escort, you disrupt the flow of the massage. That's not pleasant.
Variation and relaxation during sex
Your patience will be rewarded. What you craved from the first minute has finally arrived; Sex with the high end escort! Sex usually starts with extensive foreplay, in which attention is paid to your pleasure as well as that of the escort. Let the escort set the pace. The escort flawlessly senses when the right time has come for penetration. Together you will explore what you both enjoy in the bedroom. Whether this is soft and romantic sex or something rougher and more intense; provide variety. Alternate penetration with foreplay. Take regular breaks in which you can replenish your energy in a fluffy bathrobe with something tasty to eat and drink. Take a refreshing shower, chat, discuss your wildest fantasies and enjoy your time with the high end escort.
RELATED
CONTENT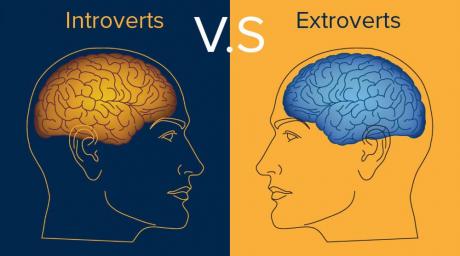 BLOG ITEM - 7 December 2021
Activities to do with your high class escort When you book a high class escort with Societ...
READ MORE