Share a romantic bath with your high end escort
Ask Society Service's high end escorts how they prefer to get in the mood for a night full of passion and adventure, and many will say: with a romantic bath! After getting to know each other in a classy cocktail bar or star restaurant, a romantic bath is the perfect way to get to know each other in a physical way. Undress each other slowly and then discover each other's bodies in a steaming bath, who wouldn't want that? To give you an impression of the atmosphere and the possibilities of an erotic bath, we have listed a number of exciting tips for you. This way you also know what to expect as soon as you have run the bath and the high end escort is standing in front of you naked.
High end locations for the ultimate bath experience with your escort
The surroundings in which the erotic bath with the high end escort from Society Service takes place naturally adds to the intensity of the experience. Since almost all four and five star hotels have excellent bathrooms, including a jacuzzi, whirlpool and / or sauna, that setting is certainly suitable. Previously, we also provided you with an overview of some other spectacular locations.
The atmosphere of a romantic bath
In addition to a pleasant setting, atmosphere is of course also very important. Therefore, turn off the lights in the bathroom and only light a few (scented) candles. Don't forget to put on some sexy music. Any suggestion from our side? Soul musicians like Barry White and Marvin Gaye can raise the mercury in the (bathroom) room like no other. Just to let you know. For your convenience we have also created a sultry and sexy playlist on Spotify.
Preparations of a bath for you and your high end escort
As soon as you turn on the hot water and let the bath fill up, you can pour in essential oils and bath salts. You can also choose to add aromatic essence oils such as lavender or sandalwood. For a romantic touch, fresh rose petals always do well. Have you arranged all this? Then turn to the escort and help her get rid of her sexy dress and oh-so-seductive lingerie.
Time to enjoy your escort and the bath!
Is the bathtub full of water and are you both undressed? Then the erotic bathing can begin! Help the escort get into the bath and then immerse yourself in the aromatic water. Use a nice bath gel and wash the naked escort from head to toe. Are you both clean and relaxed from the warm water? Then it is the perfect time to massage each other with the warm water and some foam. Ladies first, of course. Slowly explore her soft breasts, butt and legs. Take your time for this, because ask yourself: how often do you have a bath with such a dazzling lady? Is the massage over and did you both get out of the bath all fresh and fruity? Then accompany the escort to your bed where the real fireworks can finally burst!
RELATED
CONTENT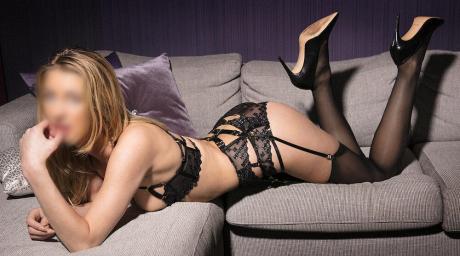 BLOG ITEM - 14 September 2021
What our high-end escorts appreciate extra about clients Every year we try to organize sev...
READ MORE