Virgin Experience Review
An amazing review at our Virgin Experience
We recently received such an amazing and elaborate review on our Virgin Experience, we asked if we could share it on our website. The Virgin Experience is a special service we offer to clients with none to very little experience with sexuality. Not only is the review a great compliment to our service, we feel it displays the feelings of most nervous yet excited Virgin Experience clients very well. For those considering our Virgin Experience, it might be of great help. The lady at this particular booking was our high class escort Alexis, a tall and exotic university student from Eindhoven and Tilburg. Aside from some privacy details, nothing was altered on the review.
Virgin Experience with high class escort Alexis
Dear Marike,

I enjoyed my Virgin Experience Service with Alexis (Sultan Package) very much.

When I was arriving at the location, I was of course pretty nervous. But Alexis really did a wonderful job putting me at ease. She was looking fantastic, greeted me very friendly and we had a very nice conversation while waiting for the cab to the restaurant, which then continued during dinner. After getting back to the location, we openly talk about mine and her expectations of what was to follow.

I'll not get into detail about the rest of the evening, but it was an amazing experience, especially because Alexis found exactly the right tempo for things to progress and really cared for what we had talked about previously. There were a few small hiccups here and there, but fortunately she dealt with them in a way that did not kill the mood. Sleeping in the same bed with a woman for the first time was great as well. The morning (which we prolonged by an hour) started with a nice breakfast and then proceeded to be even better than the evening before.

In the end I left with the very satisfying feeling of having learned a lot of new things. The experience also greatly raised my confidence about being able to make my future partners enjoy bedroom time together. I strongly recommend it to anybody who is in the situation I was in before the date.

Finally, Amsterdam proved to be a very beautiful city and the organization by you and your company was perfect, from the personal matchmaking and the discreet and uncomplicated payment to the nice location. The escort etiquette tips on the website also proved really helpful, as Alexis can hopefully attest.

Thank you very much and please also give my thanks to Alexis,

J.
RELATED
CONTENT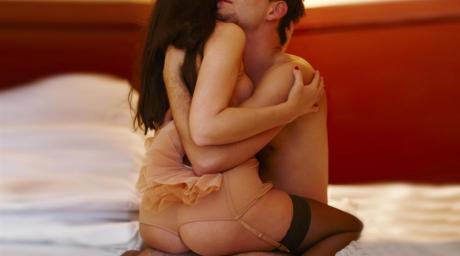 BLOG ITEM - 14 September 2022
A client who used our Virgin Experience tells about this Clients who use our Virgin E...
READ MORE