Virgin Experience review for escort Audrey
An amazing review at our Virgin Experience
We recently received such an amazing and elaborate review on our Virgin Experience, we asked if we could share it on our website. The Virgin Experience is a special service we offer to clients with none to very little experience with sexuality. Not only is the review a great compliment to our service, we feel it displays the feelings of most nervous yet excited Virgin Experience clients very well. For those considering our Virgin Experience, it might be of great help. The lady at this particular booking was our high class escort Audrey, a very intelligent and sweet brunette from Amsterdam. Aside from some privacy details, nothing was altered on the review.
Virgin Experience with high class escort Audrey
Hi Marike, firstly thank you and yes, it was a very good experience, I was amazed how quickly the time went by. I guess I don't have a lot to compare it to, in truth I suppose future experiences will more like to be measured against this one! Audrey was a great companion for the evening, very elegant and easy to talk to. The meal was great and I found myself relaxing into it very quickly (I was shaking like a leaf when I pressed the buzzer on the intercom) and I can't tell you how good it felt to go to a fine dining restaurant with a beautiful woman on my arm! Bedroom-wise I was a little more unsure of myself but Audrey was very reassuring when I was more nervous though I surprised myself with how easy I found it to relax, especially as we began by sharing a bath which I'd been looking forward to, and didn't disappoint - she has the most amazingly smooth skin, the feel of it under my palms is something I hope never to forget. For my first time, I was expecting to be very awkward and get everything wrong but it was surprisingly okay, a bit of guidance here and there but it all seemed to happen quite naturally and never felt overtly instructional. There were moments I felt a little strange or outside of myself but I think that is probably all quite normal. She was very sweet, patient and accommodating, I'm not sure I could have asked for better.

I enjoyed cuddling up after and having her sleep next to me. The bed was very comfortable but while it probably doesn't sound like much (and I'm sure most people come to take it for granted) the rather exotic strangeness of just sharing a bed with someone was far too exciting to allow for sleep. Just to lay awake with my arm around her while she slept, the rise and fall of her against me with each breath, possessed a special kind of magic of its own (at one point I even realised I'd stopped breathing to better hear the sound of her own). From when she woke to when you called up to give time, I can't believe how quickly it all went (though watching Audrey busying herself around the apartment so unselfconsciously naked is one of the sexiest things I have ever seen). The apartment was beautiful and the view was incredible. The website was very easy to use and the tips on restaurants and general etiquette were very useful (and yes, some were very obvious, amusing and shouldn't need saying, but there may also have been a few added schoolboy errors without!)

I'm clearly not much of a 'man of the world', and while I doubt I'll be trying to outdo Casanova any time soon, I really did enjoy the experience a lot and feel much improved in confidence. Looking back I think there are bits I could have done differently or better, spent more time on or paid more attention to (watching her put her lingerie back on really made we wish for an extra hour to spend taking it all off again) but I hope I did okay, that Audrey had a good time too and can give at least half as good a report of me as I can of her. It was a little bit daunting going in, but for the most part, like Audrey herself, it was all rather beguiling, beautiful and enchanting. Thanks again (and again to Audrey) and should I find myself in Holland again…
RELATED
CONTENT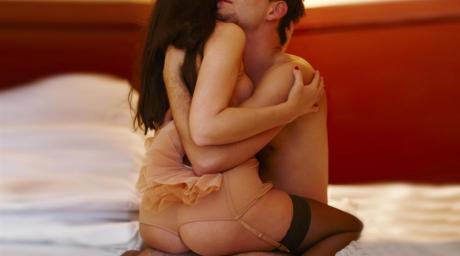 BLOG ITEM - 14 September 2022
A client who used our Virgin Experience tells about this Clients who use our Virgin E...
READ MORE