Escort look: The girl-next-door
High class escort with girl-next-door look
In the world of eroticism, it's mostly about lust and fantasy, something the high class escorts of Society Service have figured out by now. Just consider: if there is anything that increases the desire for satisfaction, it is imagination after all. Roleplay is a good example during which fantasy increases lust. Clothing also has a similar effect. There are various looks that can excite a man. Sexy lingerie for example, but also more conservative dress styles can have effect on a man's imagination. It is just what excites you. Did you know, when booking one of our escorts, you can provide your clothing preferences and make special clothing requests for the escort? That's why we will present a number of looks to choose from in the upcoming blogs. In this blog: the girl-next-door look!
Who is the girl-next-door?
You have probably heard of it: the girl-next-door. It is the young lady in her twenties that you have been admiring for years, who you meet every now and then in day to day life. You might have noticed she blossomed into a beautiful young woman in the past few years, who has a positive outlook on life and possesses natural beauty. She is always friendly, upbeat, sweet but with a naughty side. She has fun with her friends, who are often just as beautiful, and enjoys life to the fullest. University students are often described as the typical girl next door.
How does a girl-next door dress?
In general, the girl-next-door will wear flat shoes (for example All Stars sneakers), tight skinny jeans with a crop top or t-shirt. She uses very little make-up and usually wears sporty lingerie underneath her clothing, by brands such as Tommy Hilfiger, Calvin Klein and DKNY. The clothing style can be described as casual and sporty. The prototype girl-next-door you ask? The best known are: Jennifer Lawrence, Kristin Stewart and not to forget: Emma Watson.
Girls-next-door at our luxury escortservice
Society Service has several high class escorts in its portfolio that can pass for girl-next-door. What about our Heather! This stunning young lady of only 22 years old, has a very innocent look with her blonde hair and silky soft skin. Heather is young, unexperienced and outgoing. And since Heather enjoys a more submissive position, she is best matched to gentlemen who enjoy taking the lead. Who also has a girl-next-door appearance is Alexis. She's young, petite and -at first sight- innocent. But be careful. Alexis has a dirty mind and it's her pleasure to fulfill your deepest desires!
RELATED
CONTENT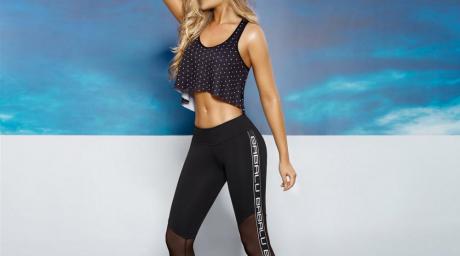 BLOG ITEM - 13 April 2018
High class escort with sporty clothingHave you booked a high class escort from Society Ser...
READ MORE