Escort look: Smart casual
High class escort with smart casual look
Like we said before: a date with a high class escort from Society Service becomes so much more exciting when you provide your clothing preferences in advance. You can ask your escort to wear sexy clothes, such as a short skirt, a tight top, with spicy lingerie underneath. You can also request the escort to wear business attire, wearing a suit with a tight blouse, suspenders and high heels. Or, in case of a male escort or gigolo, a slim cut suit with nice shirt. Do you find it more exciting when the escort appears in a more conservative style? Ask the escort to dress smart casual. This style is perhaps modest, but it is no less exciting.
What is the smart casual look?
The name says it all: the high class escorts from Society Service who dress smart casual, dress casual but sophisticated. However, this does not mean our escorts dress dull. On the contrary. Smart casual means rather casual clothes, but stylish and sophisticated. In other words, it's a perfect balance between business and play. The outfit may, for example, with female escorts consist of: a skinny jeans with an elegant blouse, a pencil skirt with a nice top or a conservative dress that falls just above the knees. Underneath the stylish outfit, the escorts often wear half-length heels or flat elegant shoes. To complete the look, the Society Service escorts decorate themselves with appropriate accessories.

With male escorts or gigolos, the outfit can consist of: smart jeans with a shirt or perhaps even a jacket, chino pants with a shirt or close fitting vest, combined with leather shoes or neat sneakers. Smart casual is a look that is often requested for bookings which take place during the day. Others might look at your escort and think: wow, what an elegant lady or gentleman, but will soon find out this is merely an assumption. When behind closed doors, you will discover that behind that 'modest look', hides a completely different side of the escort.
Smart casual at our luxury escortservice
Society Service has several high class escorts who looks gorgeous in a smart casual look. A good example is Maxime. This 27-year-old dazzling lady with half long hair and blonde locks feels extremely comfortable in the smart casual look. Her slim feminine body and round buttocks are beautiful in a nice dress or tight jeans with a tasteful top. Another good example of an escort who enjoys dressing smart casual is Tess. This mature escort has long blond hair, green eyes and full breasts. But her most eye-catching feature, is definitely her long, slender legs. Upon meeting her, make sure to request a smart casual dresscode, similar to secretary style, in an elegant business suit or stylish dress. Believe us, this look will certainly result in an adventure to never forget.
RELATED
CONTENT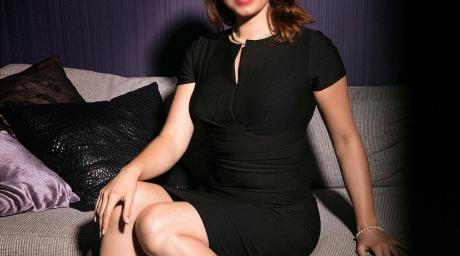 BLOG ITEM - 22 April 2018
High class escort with conservative lookIt may not be the look that you first think of whe...
READ MORE