Booking suggestions of our escorts
Our high class escorts tell you what they prefer to do during the day during a booking
Spring has arrived and the first rays of the sun have appeared in the Netherlands. In addition, the first corona measures are being relaxed. In the Netherlands, for example, since this week you can again enjoy a tasty snack and drink on the terrace of your favorite restaurant. That, of course, makes people think. That's why we asked some of our high class escorts; besides delicious "wining and dining", what would you prefer to do during a daytime booking? Read the suggestions of our high class escorts here.
Relaxation with the escort in a sauna and wellness
Although a booking with a high class escort can be very exciting, our escorts like to combine this with a little relaxation in a sauna or a wellness center. Especially private saunas seem to be in high demand. Escort Megan says "I think it would be great fun to visit a private sauna together. Amstelveen is home to the beautiful Atlantis Amstelveen with its private sauna. This sauna is decorated with an Abu Dhabi theme and ensures that we can relax together. The two of us in a warm sauna and afterwards a refreshing dip in the illuminated swimming pool. Besides all this, we also enjoy the tastiest snacks, drinks and good (and naughty) conversations." Escort Kylie also likes to go to the sauna and tells us "How delighted I was to have exciting experiences as an escort. I was only just part of the team of seductive ladies of society service when the lockdown put my naughty plans on hold. I do have some great ideas for later. Of course we can book a nice wellness suite in a hotel, but have you ever been in a private sauna? Extra excitement for a few hours all to ourselves. I love to relax in the heat of the sauna. And… there are just the two of us so we can do whatever we want." Do you have the opportunity to retreat to a more intimate setting after your sauna visit? Then escort Megan has a suggestion: "To conclude, I give you the best massage to warm you up for our intimate experience in the bedroom."
A sporty activity with your high class escort
The beautiful body of a high class escort is usually the result of regular exercise. What could be more fun than combining this with a nice booking. High class escort Vivienne travels a lot and likes to explore the country in a sporty way: "I feel completely in my element when I explore a new environment, especially when it is a bit off the beaten path. I am an experienced climber and hiker and that way I enjoy beautiful landscapes. But also in the water I feel at my best. From snorkeling in the Aegean Sea to scuba diving in the Caribbean Sea." Escort Taylor likes sporty cars, especially convertibles: "What could be better than with our hair blowing in the wind and the sun in our face for a trip in a sporty convertible? Let's go out with our picnic basket and enjoy each other."
Enjoyment with your escort on the water
In the Netherlands you can enjoy beautiful places on and near the water in various places. This is what escort Valerie has experienced on the Amsterdam canals before: "I was lucky enough to experience a spectacular private cruise from Classic Boat Dinners. You enjoy breakfast, lunch or dinner on board. I cannot recommend that enough and think back to this with a big smile on my face. I enjoyed dinner on board and can assure you, Amsterdam is at its best. All the lights that dance over the water have something magical. The dinner on board was romantic and top notch quality. The dishes were provided by the best restaurants in Amsterdam. A culinary tour that offered enough room for romance and I would love to spend it again in your arms." Where escort Valerie enjoys luxury, gigolo Leon loves peace and nature. "I would prefer to go to the lakes in Loosdrecht or Vinkeveen and enjoy a drink or light lunch there on a stylish terrace by the water. After a delicious snack, I like to take my client on board my (or a rented) sail- or motor boat. If you fancy something sporty, then we take the canoe. I know many beautiful hidden spots reachable by boat where can relax, stare at the sky and enjoy each other and the nature…"
Shopping with a high class escort
As soon as the first rays of the sun show themselves in the Netherlands, the choice of clothing of Dutch woman will also change. While in winter she is (unfortunately) known for comfortable jeans and thick sweaters, the Dutch ladies prefer to wear bright dresses when the weather is nice. It will therefore come as no surprise to you that the majority of our high class escorts are only too happy to go shopping to pick out a few nice ones, of course accompanied by a pair of killer heels and sexy lingerie.
RELATED
CONTENT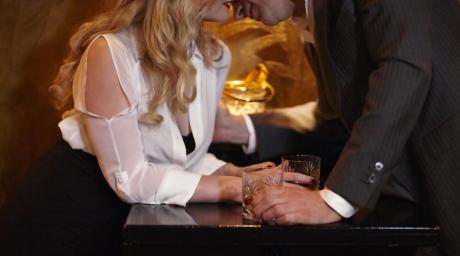 BLOG ITEM - 22 April 2020
Suggestions during a 48 hour booking with a high class escortAt the moment, short exciting...
READ MORE