How much in advance shall I book my escort?
How far in advance is it best to book your favorite high class escort?
Actually, there is no unequivocal answer available for the above question, because it differs quite a bit per escort. When we enter into a partnership with a high class escort, we ask that the escort is flexible in scheduling bookings and is therefore available several days a week. The actual number of bookings will eventually result in 1 or 2 bookings per week.
That being said; our escorts all have a full-time study or job in addition to their activities as an escort. Their social life, family and hobbies also require attention. The fact that the escorts are (often) flexible enough to make several days available does not mean that this will remain the case during the month or week prior to the actual date that you prefer. We explain that in more detail in this blog.
The limited availability of an exclusive escort
A high class escort usually offers flexibility about when a booking takes place, but not when it comes to the number of bookings. The majority of our escorts would ideally like to make 1 or 2 bookings per week. It can happen that in a quiet week an escort does not do any bookings, for example because the escort is busy with other matters outside the escort work. It may also be the case that the escort has more peace of mind about other things in life and has more availability and accepts up to 3 bookings in a week, but never more. After all, every day steak is not tasty either. A booking should be a special experience for both and that cannot be repeated every day. That is precisely what makes our escorts attractive compared to 'professionals' who do as many bookings as possible and who only tailor availability to the demand of clients. The availability of our escorts is limited to the extent to which they are able to provide this special experience for both client and escort.
The availability of the escort varies over time
You will see that the majority of our escorts are available for dates further in the future. We accept bookings up to 6 months in advance. The more last minute your booking request is, the fewer escorts are available. This is because on the one hand they have already made plans in the private sphere or on the other hand they have already reached the maximum number of bookings in a week that the escort feels comfortable with. As a result, it is not unusual for certain escorts with relatively limited availability, for example when priority is given to study or career, that they are fully booked months in advance. There are also ladies who can offer more flexibility because their situation (in terms of work) allows it. These escorts are available almost daily, which does not mean that they do daily bookings. This also results in an average of 1 to 2 bookings per week with these escorts. They only offer more flexibility, even last minute.
The best time to book your high class escort
Clients regularly ask what the best time is to book a high class escort. This differs per escort. You can find availability in the profile of each escort. Do you see a lot of availability in this, also in the short term? Then you can safely wait up to a few days in advance to place your booking. Is availability limited? Then we advise you to book at least a few weeks to a few months in advance. Does only one of our escorts appeal to you? Then book well in advance. Are you flexible and do several ladies appeal to you? Then you can wait longer.
It is often important in this consideration whether your booking is a guaranteed booking or not. Knowing that you cannot cancel your booking free of charge, you may make other choices. Ultimately, these are matters that you can weigh up for yourself. As far as we are concerned, however, the tipping point is around 5 to 7 days in advance; that's when many escorts remove availability and make other plans. If you are not very flexible about your escort, our advice is to book at least a week or two in advance. If you are very flexible then longer in advance but always be aware of any cancellation conditions. We do not recommend booking more than 3 months in advance, unless absolutely necessary. An escort is always free to stop working for whatever reason and this possibility increases over time.
RELATED
CONTENT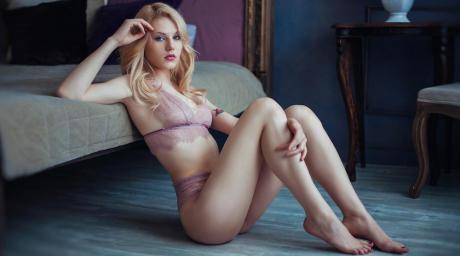 BLOG ITEM - 1 August 2017
The online availability of our high class escorts For your convenience, the availability o...
READ MORE