Escort availability
The online availability of our high class escorts
For your convenience, the availability of our female escorts can be found in their online profiles. Our high class escorts are responsible for keeping their availability up to date and they are rather accurate in doing so. The escort needs to activate the dates and times during which she is available, and her availability is automatically removed when she is booked. Our escorts are asked to complete their availability of at least the upcoming two weeks, preferably more. The escort is free to change her availability at any time, as long as no booking has been confirmed.
Check quickly which high class escorts are available
You do not need to go through each profile to check the availability per escort. We have created a search function at the top of the escort overview page that allows you to search by date and timeframe. When you select a certain date and time, the escorts that have listed themselves as available are listed. If the escorts' availability is still unknown, which may be the case for dates that are several weeks or months ahead, the escort is not listed in the overview. Therefore, the availability search at the escort overview works best for dates that are up to 3 weeks in advance. In general, when searching a last minute timeframe, such as the same evening, only a few escorts will still be available. However, when searching for a date next month, most of our escorts will still be available. Needless to say, our escorts prefer to be booked well in advance.
How to interpret the availability in the profile of the escort
When viewing the profile of the escort, you can find a section about her availability. This will list general comments about her availability as well as her detailed calendar. In the calendar you will find green colour around the dates on which the escort is available. By clicking on this you will see the availability of that day. This is divided into morning, afternoon, early evening, late evening and night. There is some overlap in these time blocks and they may differ slightly if your booking is closer to the escort's location, or further away.
Morning: Your booking is possible made between 08.00 and at least 12.00 (noon). Your booking can therefore start this morning, but in the case of an overnight stay from the previous day, it can end later in the morning.
Afternoon: Your booking is possible made between 12:00 and at least 18.00 (6.00 PM). The escort is therefore available during the day.
Early evening: Your booking can take place between 18:00 or 19:00 and until at least 24:00 (midnight). If this is the last time block the escort is available, this indicates that your booking cannot end very late in the night.
Late evening: Your booking can take place between 20.00 or 21.00 and at least 02.00. If this is the last time block on which the escort is available, the escort can stay late into the night, but not overnight.
Night: Your booking is possible between 22:00 and at least 08:00. An overnight stay is therefore possible on this day. Your booking cannot start between 24:00 and 08:00.
With consecutive available time blocks, the escort is available for this entire duration. For example, if your escort is available for early evening, late evening and night, the escort is available from 18.00 or 19.00 until at least 8:00 the next morning.
Dates without a colour around them and transparent mean the escort does not have any availability for that particular day. Some dates, circled by green, might be listed with a question mark "?". This is done automatically from the last day she has listed as "available". Usually it means she doesn't know her schedule yet, but we are always more than happy to check with the escort. Despite the fact that we welcome and recommend advance bookings, you can not place a booking with more than six months notice. Due to the personal nature of this type of endeavor, it is not possible for the escort to guarantee her availability as an escort more than six months in advance. If an escort can be booked less in advance, this will be stated in her availability.
RELATED
CONTENT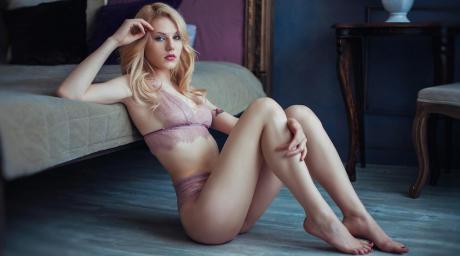 BLOG ITEM - 17 April 2022
How far in advance is it best to book your favorite high class escort? Actually, there is...
READ MORE