Private boat with your high end escort
A private boat trip with your high-end escort
We have some exciting news again! From now on, our clients can enjoy a luxurious boat trip with their high-end escort. We have made an exclusive deal with Captain Alexander, who makes his new luxury tender sloop available for our high-end escort service. In this blog we explain the possibilities.
With the majority of our bookings, our clients undertake a fun activity with the high-end escort. In many cases it concerns lunch or dinner in a beautiful restaurant, but there are many more options. As a client of our high class escort service you now have the opportunity to book a private boat trip.
The possibilities during a private boat trip
Captain Alexander's luxury tender sloop of about 6 meters is berthed in Loosdrecht. Captain Alexander will collect you and your high-end escort at a boarding point at the Loosdrechtse Plassen. He will show you this beautiful area and, if desired, provide you with something tasty to eat and drink. For warm days, bath towels are provided so you can take a dip in the clear water. Blankets are provided for cooler days, under which you will stay warm and cozy with your high-end escort. You can opt for sun protection or a spacious sun deck.
During your boat trip you are the co-captain. So you can decide where to go. Do you like to anchor to enjoy your lunch… and your high end escort? No problem. If possible and upon request, your captain will temporarily leave the boat. For longer trips, you can also ask to increase your speed on the sports track or to cover a longer distance, such as a trip on the Vecht river. In this case, a surcharge may apply for the extra fuel. You can also take over the helm from captain Alexander, under the watchful eye of your captain you and your escort can also be at the helm.
Captain Alexander is a social and friendly Dutch man in his forties. He enjoys talking to his passengers and is fluent in Dutch and English. However, if you need more privacy, Captain Alexander can wear a noise-cancelling headset, so that he cannot hear the conversation between you and the high-end escort. Naturally, he will never consume alcoholic beverages during or prior to the boat trip.
Rates for the private boat trip and boat rental
The rates for the boat rental start at €200 for 3 hours, €50 per additional hour. In addition, Captain Alexander asks for a fee of €50 per hour for his time. If you wish to hire Captain Alexander and his boat in another area, this is possible, but you must take into account relocation costs from €250. In addition to boat rental and captain, it is possible to have meals and drinks provided on the boat. The costs of the caterer are charged directly to you, with a service charge of €50 per order. You pay the total rate directly on the spot with Captain Alexander.
Clients of Society Service who previously made use of the boat rental with captain Alexander, can also rent the boat without a captain, provided they are in possession of a boating license (part 1 or 2). Additional conditions apply for this.
In case of bad weather (forecast of wind force 5 or higher or 10 mm precipitation or more in a day) you can cancel your boat rental and captain free of charge up to 24 hours before the start. Extra services, such as catering, cannot be canceled free of charge. If you wish to cancel for a reason other than bad weather, you can do this once free of charge up to 48 hours before the start of your boat rental.
Although almost all requests can be granted, there is an exception; there is no toilet on board. For toilet use, in case of emergency, mooring can be done at a catering facility or other location where the toilet can be used.
RELATED
CONTENT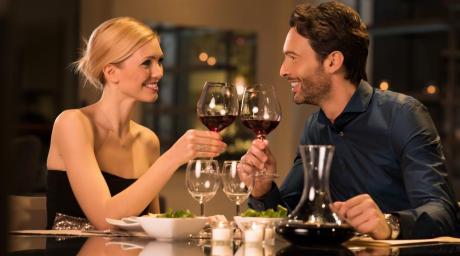 BLOG ITEM - 28 February 2022
Other activities during the Dinner Date with your high class escort A Dinner Date is...
READ MORE