Bites and drinks to enjoy with your escort
Suggestions for snacks and drinks to enjoy with your high class escort
You couldn't possibly have missed it; new Corona measures are in force in the Netherlands. You can currently no longer go out for dinner with your escort, as all restaurants are closed in the Netherlands. That is why we have some suggestions of tasty snacks and drinks that we recommend to prepare for your booking with a high class escort from our escortservice. With these you can tickle your senses…
View the profile of the high class escort
In the profile of each high class escort you can find the favorite drinks and which cuisines the escort enjoys the most. Is the escort vegetarian? Then this is also stated here. The most common cuisines our escorts enjoy are Japanese, French, Italian and Mediterranean. In terms of drinks, you will undoubtedly notice that the majority of our high class escorts enjoy a glass of champagne or wine as an alcoholic snack. Incidentally, there are slightly more escorts who love white wine than red wine. For non-alcoholic drinks, the preference is often for water, mineral water or fruit juice. Make sure these are also available, after all, our escorts only drink in moderation.
A luxury escort enjoys champagne
A well-known combination is of course champagne with strawberries. The taste of the champagne is enhanced by strawberries and thus comes into its own. Fresh strawberries are super healthy because of their high vitamin C content and the champagne also provides an extra festive effect. Although a rose or Demi-Sec champagne is the perfect combination with strawberries, another not too dry champagne (or other sparkling wine) is also a real taste sensation. Do you prefer a dry champagne? Then this combines perfectly with seafood, oysters or sushi. Have you reserved a complex vintage champagne for the occasion? Then this is an excellent combination with caviar.
Accessible sushi with wine
Fresh strawberries, oysters and caviar are delicious, but not always easy to obtain. Sushi, on the other hand, is available throughout the Netherlands and is often even delivered to your home. Sushi goes well with champagne and sake, but also with a 'simple' bottle of white wine. So even if you don't have much time to prepare for your booking with the high class escort, it is still possible to provide some sushi and white wine. The briny of the raw fish, together with the savory umami flavor of soy sauce, calls for a stimulating wine with a soft edge. A New Zealand Sauvignon Blanc is an excellent combination and available in every supermarket.
A snack board with a glass of fine wine
Do you have a little more time to prepare for the booking with the high class escort? Then visit the best cheese shop in your area and let them put together a delicious cheese platter for you. A good cheese shop also sells top quality sausage and ham, such as the famous Fuet and Pata Negra. The best cheese shops also sell tasty crackers, nuts, dried fruits and accompanying wines. With different flavors on your snack board, it is impossible to select a wine that goes well with everything. Therefore choose your favorite wine, from a smooth white wine to a powerful and complex red wine or even a port; surprise the escort with your favorite wine.
If you and your escort like a good Gin Tonic
It will come as no surprise that the Gin Tonic has made a comeback in recent years. Several of our high class escorts also love this wonderful combination. Fortunately, various tasty gin-food combinations can be devised, which, incidentally, often demand a little more from your cooking skills. The easiest combination to prepare is ceviche, an originally South American dish. A G&T also goes well with Asian bapao and dim sum or Mediterranean crostinis and pinxtos. Are you not such a great chef? Fortunately, a Gin Tonic also combines well with a lot of fish, such as smoked salmon, oysters and mussels.
RELATED
CONTENT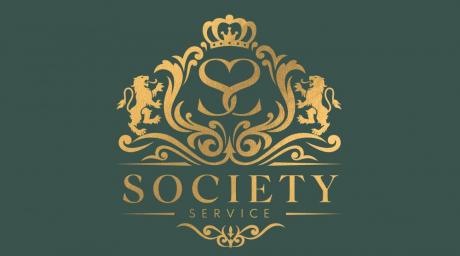 BLOG ITEM - 29 March 2020
The most frequently asked questions about the Corona virus and high class escortHow much c...
READ MORE