Your body hair with an escort booking
The preferences of our high class escorts about your body hair
In the past week, no doubt by chance, we received several questions from a client about the expectations regarding his body hair. We already pay attention to it in our High Class Escort Etiquette, but there was still room for confusion. In this blog we explain in more detail what the preferences of our high class escorts are with regard to your body hair.
Our escorts about facial hair
When we asked our high class escorts what they find most attractive in a man; bearded or not, the answers were anything but unanimous. So you can be very popular amongst our escorts, both with and without a beard. A mustache without a beard was significantly less popular. What was even less popular is a stubble beard. A stubble can cause serious abrasions on the escort's delicate skin. So if you opt for the beardless option, make sure you shave shortly before the booking. Or even more fun; let escort Jane shave you during the booking!
Body hair around the intimate areas
Despite the fact that it has been the most normal thing in the world for decades to depilate your intimate zones, this is not common for everyone. For our high class escorts, by the way, that is very normal, as we told you about earlier. We can safely imagine that fitting yourself a new 'cut' at your intimate zones can in some cases raise some question marks in others. But to be fair, our escorts do not enjoy a full bush, in this case less is more. Do you enjoy it when your escort pays special attention to your balls, make sure that they are completely depilated. While you're at it, don't forget to completely depilate your butt crack as well. For beginners, we recommend using a depilatory cream for sensitive skin. Is hair removal not an option for you? Then try trimming your locks with scissors. Oh, and high class escort Jane can help you with that too…
Our escorts about other body hair
Depilation of the intimate zones is the most important thing, but the majority of our high class escorts can also appreciate it if you also depilate or trim your armpits. The rest of the body is not necessary, as far as our escorts are concerned. Several of our escorts appreciate a manly chest full of hair. You don't have to worry about the hair on your back and other body parts either. Of course you can completely remove it or have it removed if you feel more comfortable doing so, but it is not a must for our escorts.
RELATED
CONTENT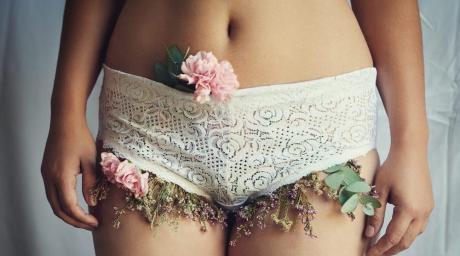 BLOG ITEM - 18 December 2021
From full bush to Brazilian wax; your escort's pubic hair We regularly receive emails from...
READ MORE