High end escorts and pubic hair
From full bush to Brazilian wax; your escort's pubic hair
We regularly receive emails from other parties in which they recommend their services and products to our escorts and clients. For example, we have had a wonderful collaboration with luxury lingerie boutique Pleasurements in Amsterdam for many years. Recently a new candidate came forward. Perhaps this one inspires you for a very exciting Christmas present for you and your favorite high end escort; PubicHairMakeover!
Obviously, we do not want to limit the many talents and enormous versatility of our high-end escorts to the purely erotic or appearance, but we liked the introduction of these products so much that we wanted to blog about it anyway. We are therefore happy to tell you more about it.
Your high end escort and her pubic hair
Our high end escorts will usually have very little pubic hair. By very little we mean at most a landingstrip. Although this is usually most appreciated by our clients, there are also connoisseurs with a different taste. As a known client you can pass on various additional wishes, but a request for a full bush can rarely be met. First of all, it takes a lot of time to 'obtain' and then the question is whether it is even possible. Many high-end escorts opt for permanent hair removal, which guarantees baby soft skin. With regards to clients, our escorts appreciate minimal pubic hair or at least well trimmed!
The company Pubic Hair Makeover offers different versions of pubic hair and is a truly sustainable Dutch quality product. The versions are available in black, brown, red and blond. Pubichairmakeover also offers different versions of pubic hair. From stripe to triangle, and from a heart shape to a circle. The company develops pubic hair to suit everyone's taste. The sexy makeover is made of real hair and hand knotted on tulle. The pubic hair is also easy to apply and remove. Are you about to book a high-end escort and do you have a preference for a certain hairstyle? The ladies of Society Service are more than happy to have a sexy haircut.
RELATED
CONTENT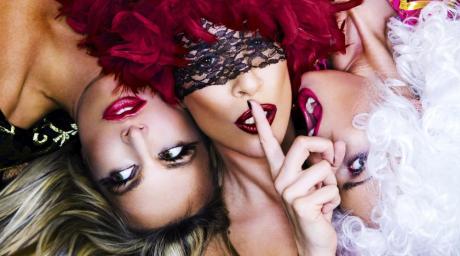 BLOG ITEM - 13 April 2021
We tell you why our high class escorts also enjoy bookings themselves On many online forum...
READ MORE