Working as a high end escort
Main requirements for working as a high end escort
Do you want to work as a high end escort at Society Service and are you about to apply? Then read on. Anyone who wants to work as a high-end escort at Society Service must first know what the requirements are to be able to apply as a high class escort.
Age of the high end escort
Do you want to work as a high end escort at Society Service? Then you must be at least 21 years old. That is regulated by law. You may also only apply from the age of 21 and not before. The majority of our clients have a preference for a female escort under the age of 35 and a male escort (gigolo) between 25 and 45 years of age. In terms of maximum age, however, it is a preference, it is not a hard requirement.
Sexual orientation and gender high end escort
Society Service is interested in working with escorts of all types of sexual orientation, gender and gender identity. The bookings of the escort will only contain sexuality with clients within the orientation of the high end escort. We think it is important to be as inclusive as possible and that is why we have now entered into working with a spectacular transgender and gay escort.
Nationality and location of high end escort
If you want to work as a high end escort of Society Service, you must reside in the Netherlands. Those who are going to apply as an escort must also speak fluent Dutch and English. Your nationality does not necessarily have to be Dutch, although that is preferable. If you have a different nationality, are allowed to work in the Netherlands, you live here and do you speak the language? Then feel free to sign up.
Availability high end escort
All our high end escorts are busy full-time with a study or job and want to work as a high end escort. It is an addition to their existence, something exciting for it. On average, our high end escorts do between 3 and 10 bookings per month. To schedule these bookings, it is preferred the high end escorts have ample options. We therefore expect the escort to have a flexible agenda in addition to a (full-time) job or study.
Professional high end escort
Society Service is not interested in so-called "Professionals" who work at multiple agencies, who are only in the Netherlands for a short period of time or who have worked as an independent escort. We believe that such an approach comes at the expense of the authenticity of a booking. Also people who are looking for a Sugar Daddy do not fit our escort service. Our company is not the right place to find a rich lover. Would you like to be paid to dine with interesting people but say goodbye after dinner? That is also not possible with our high end escort service. Sexuality is almost always part of a booking.
Education high end escort
Persons interested in working as a high end escort at Society Service should be able to have a conversation with a very diverse clientele. From intelligent businessmen to extravagant rock stars and nervous virgins. Intelligence goes further than a diploma, but our preference goes out to escorts who are at least engaged in a bachelor / HBO education, or have already completed it. Despite this preference, we understand that intelligence goes much further than education level and it is not a deal-breaker if you do not follow this training but are intelligent enough to converse with clients from all backgrounds.
Appearance high end escort
Anyone who wants to work as an escort at Society Service must have a very nice appearance. You have a pretty, beautiful and kind face with a clear skin. You do not wear braces or glasses and you would prefer you have used virtually no filler and botox. Your body is in proportion and you look great naked. You must not be overweight and must be at least 160 cm as a female escort and at least 180 cm as a male escort or gigolo. Small tattoos are often not a problem, but large tattoos and tattoos in or near the face and neck unfortunately are. If you want to apply as an escort you should not have large scars (including body modification). Your body should also not show any signs of a previous pregnancy, such as a scar from a caesarean section or (light) stretch marks.
Apply as a high end escort
Do you meet the above requirements, but would you like some more information about working as a high end escort? In this blog you can read about the pros and cons of working as a high class escort. Are you convinced and do you want to work as a high end escort? Then you can fill in the registration form here. Who knows, you might soon work for the number one high class escort service in the Netherlands.
RELATED
CONTENT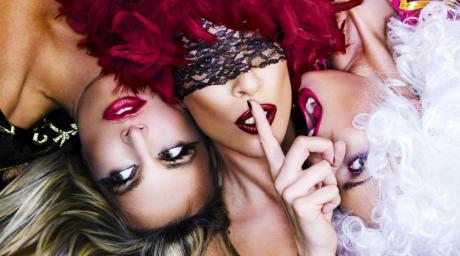 BLOG ITEM - 23 April 2016
Frequently Asked Questions about recruitment for high class escort Despite our elaborate w...
READ MORE