Why can't I book a new escort?
We gladly explain to you why you can't (yet) book the newest high class escorts
Booking a new high class escort is reserved only for the lucky few. This select group consists of clients who meet certain characteristics and who agree to special conditions. On the other hand, the newest high class escorts are available at a lower introduction rate and bookings with a new escort are extra special. In this blog we explain in more detail why you may not be able to book our newest escorts yet.
Do not take this choice personally; the fact that you cannot (yet) book the latest escorts does not make you any less pleasant company for our more experienced escorts. In addition, the choice of who can book our newest escorts is not permanent. We mainly look at the feedback from the escorts with whom your most recent bookings were. This is an important indicator that we attach great importance to.
On this page we have explained the main reasons why you may not (yet) be allowed to meet new escorts. In addition, you can submit a request for booking new escorts at the end of this page. If we refuse this request, we will motivate this so that you can apply the feedback and submit a new request in due course. "Not words but deeds" applies here. Promises about a different attitude and approach with a new escort are not enough, we base the choice on your actions and not your words.
Because we don't know you that well yet
The main reason why you cannot book new escorts is because our (recent) experience with you is very limited. You have only had a handful of bookings with us and we just need a little more time to assess whether you are suitable company for our very newest escorts. After we have gotten to know you a little better, we will reassess whether we find you suitable company for our newest escorts. The same applies to clients who have previously booked with us, but not had a booking with us in the past few years.
You don't have certain character traits
Clients eligible to meet our newest escorts also enjoy offering new escorts a relaxing and above all pleasant first experience and see it as a privilege to be offered the possibility to do so. They are sweet, empathetic, very socially skilled, extremely courteous, very patient, understanding towards nervousness and prioritize the comfort of the new escort over their own enjoyment. They are able to put the new escort at ease and are happy to take the lead during these first bookings, without pushing or rushing towards erotic contact.
The pace towards eroticism is too high
Let's not beat around the bush; you are in the company of a gorgeous escort and know that eroticism is possible. We understand that you are looking forward to this aspect of the booking. The pace during bookings varies. One client has less desire for the social aspect of a booking and more for the erotic aspect than other clients. There is nothing wrong with that, as long as you are respectful towards the escort and the focus is not only on the erotic aspect. But when it comes to new escorts, that is unfortunately a problem. With the newest escorts, the pace should be very slow and the focus of the booking is at least as much on the social aspect as the erotic aspect. An extensive introduction is required, preferably while enjoying a lunch, dinner or other social activity. Dinner Dates and Overnight bookings are therefore preferred.
You have pushed boundaries in the past
No one is perfect and that is why you may make an error of judgement during a booking and thus push the boundaries of the escort. Examples of such errors of judgment are asking for unsafe (oral) sex, encouraging to exchange contact details, violating the privacy of the escort, being too pushy, etc. If such an event occurs, the escort will indicate that she does not like this and you can often also expect some solid feedback from our escort service. As long as you take this feedback to heart, you will remain welcome at our escortservice, but we will not introduce you to our newest escorts for the time being. Pushing boundaries is undesirable. Crossing borders is unacceptable and grounds for immediate cancellation of your booking.
You are a special client with special preferences
Of course, every client is special, in his or her own way. But in this case we mean that you are not within 'the average'. With the first bookings, we want to give the new escorts a good idea of what they can expect during an 'average' booking. You fall outside this average when, for example, you are older than 67 years, have a physical disability, book an escort as a couple or have erotic preferences that go beyond the Girlfriend Experience. In these situations you are unfortunately not suitable companion for our newest escorts. However, it does make excellent company for the more experienced escorts, who enjoy meeting different types of clients with different (erotic) preferences. If the new escort is available for a duo booking, this is possible as well. A more experienced escort can guide the new escort. This offers a very exciting learning experience for the new escort, but the more experienced escort will also very much enjoy contributing to this.
Are you eligible to book with a new escort?
If you are in possession of a Member Account, after loggin in it is listed in the menu below your member points and member level if you are eligible for meeting our newest high class escorts. Is this not listed? Then you can submit a request with us.
RELATED
CONTENT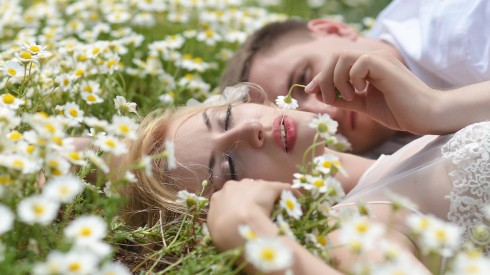 CONTENT PAGE - 12 April 2023
We are very excited to introduce you to our newest high class escorts. It is however very...
READ MORE