Be careful: Society Service copycat active in Belgium
Society Service high class escort also in Belgium
Recently, we received a call from a competitor escortservice from Belgium. If we where indeed recruiting within the Belgian market and if he could have a word with 'Aurelie'. We had no idea what he was talking about. We do not recruit actively, not in The Netherlands and neither in Belgium, and do not have an employee, nor have ever had one, by the name 'Aurelie', or 'Charlotte', an other name used in the advertisements. The competitor referred to an email sent to him, in which our escortservice was indeed recruiting new escort ladies. We asked the competitor to forward us the email. A few hours later, we received it. Here it is, translated in English and with most of the typos removed:
Working at Society Service is a unique experience. You and your discretion are our priority. No adds, promotions with profiles. Society Service has its very own clientele. A clientele consisting of tourists, businessmen in Brussels or Antwerp. Working as an escort requires a portfolio, which we will create with you. You need to be an adult, Dutch and preferably English. You can determine your own schedule. Dates are at least 4 hours aren paid very well. Taxi service, clothing, hairdresser, make-up, styling service. Your audio visual portfolio will list your sexual possibilities. Basic knowledge of etiquette. Ask about our way of working.
Some information concerning rights and duties is available to continue. Do you have any prior experience? Working with us requires exclusivity, and no other activities with other escortservices are allowed! Personal meetings with clients or information about other escorts is not allowed and will result in immediate determination of our cooperation. You need to be punctual. Problems, conflicts and moralities, of whatever nature, need to be reported. Drugs, or too much alcohol is prohibited. Drivers are available. A personal driver is possible as long as you have no relation to the driver, such as a pimp. Weekly, your schedule will be determined as well as the following week. Extraordinary bookings are paid at least 24 hours in advance. Bookings require a 4 hour minimum. Overnights and 24 hour bookings are possible. You do not receive any cash with the clients but payments are made through the iZettle Reader. Your earnings depend on the services you provide. The basic rate is euro 280 per hour. Ladies with lots of variety make euro 380 an hour. Ladies with lots of options euro 520 an hour. Discounts on longer bookings, dinner dates or companionship only are not possible. The limited exception to the standard rate are half hour rates. The info we desire is who you are, your character, mentality and hobbies, interests and politics. Financial, cultural and alternative empathy. The more elaborate your sexual possibilities are, the higher the basic rate. The basic rate you earn is 12.000 euro after 10 days of activities. In the mean while, your earnings are paid within 24 hours. Have you not made any money in the last month then this income is guaranteed as long as you have not refused three bookings in a month or ar absent. The next four steps. Concrete answer to this email. A description of you, your ambitions and motivation. Make an audio visual message of yourself (no face). Provide a medical proof of excellent health. Next are make-up, styling, manicure and pedicure, paid for by us. Exception for this is shoes, you need to pay for your own shoes. You will then be referred to our photographer to complete your portfolio. It is your responsibility to protect your own privacy. On the other hand, be yourself! And then you can start working."
Infringement tradename, trademark and deception
Needless to say, we detest when our name is abused as such. Because no, the email and accompanying adds are not originating from us. First, our trade name and trademark are infringed. Society Service is a registered trade name and brand. Over more than a decade, we have built towards our outstanding reputation, which is linked to the name "Society Service". So when someone else is using the same name for similar activities, this can result in damages to our image and infringes the rights we hold to this name. But that's up to our lawyers. What might be even worse, in our opinion, is the deception in the email listed above. Ladies looking to work as a high class escort are provided an unrealistic image and are subjected to terms that are not correct, even illegal in some cases. A potential escort is lured into working as a high class escort under false pretenses. Something we strongly object to. A lady who wants to work as an escort needs to do so out of complete free will and should not be talked into it in any way, certainly not through false pretenses. We get into a few aspects. For the convenience, we will be referring to the "fake Society Service" as SS Escort.

SS Escort is not a legal and registered company, but operates under the radar

The add of SS Escort meetings they do not place adds and profiles. This way, they guarantee discretion and they are nowhere to be found on the internet. Communication is limited to a cellphone number and an anonymous email address. The company is nowhere else to be found. As a consequence, it is very likely this company is operating under the radar, in the illegal circuit. Here, there is no supervision by authorities and the risk of abuse is much higher than when operating in the legal and registered circuit.

SS Escort does not tolerate any resistance

Not being allowed to set up your own bookings with clients and escorts of SS Escort is very normal, this is not allowed at any escortservice. But the advertisement also mentioned it is not allowed to work at any other escortservice, which is not correct. In The Netherlands, it is not allowed to forbid the escort to work elsewhere as well. However, an escortservice can obligate her to inform the escortservice when she is also working elsewhere, so the escortservice can make an informed decision about whether or not they wish to continue working with the escort. The escort is free to provide her availability weekly, but can no longer refuse any bookings within this availability. In addition, she is asked for medical information, which is clearly invading her right to privacy.

SS Escort promises the moon

An hourly rate of 280 to 520 euros an hour and at least 12.000 euro's in 10 days. In addition, being paid within 24 hours, without having to arrange any payment for yourself. Who doesn't want that? These promises are used to lure ladies into working as an escort and to allow anything and everything sexually. After all, that's what the earnings are depending on, as explicitly mentioned. The ladies who apply are expecting the promised 12.000 in 10 days, but when this is not earned, it will, undoubtedly be blamed on her limited erotic possibilities. This can result in her feeling obligated to offer services she is not comfortable with. After 12 years of experience, we can say, with certainty, it is not possible at Society Service to make such amounts of money in 10 days. We don't know any escortservice that does offer this type of earnings. To make this amount in a month will be a challenge, as Society Service only works with ladies who are also full time students or have a day job next to their activities as an escort. But startup escortservice SS Escort promises it all. Taxes are never mentioned, and the company not being listed as an escortservice is a certainty. The iZettle they so proudly accept their payments with, does not accept escortservice clients after all.

Now, there are things that sounds great of course. For example, escorts with a pimp are not welcome, they need to be punctual, no drugs or accessive alcohol, that's all great. But it does not add up to the rest of the add, which contains countless typos (in Dutch) as well. When a lady considers working as a high class escort, she needs to be able to make an informed decision, based on truthful information. Not one based on false promises!
RELATED
CONTENT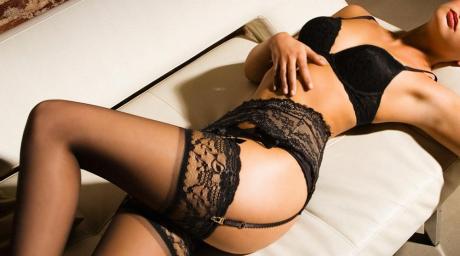 BLOG ITEM - 30 June 2016
How to check the reliability of an escortservice Unfortunately it's a story we hear almost...
READ MORE