Book only with a reliable escortservice
How to check the reliability of an escortservice
Unfortunately it's a story we hear almost daily; people who tell us about their disappointing past experiences with other escortservices. From completely different looking escorts showing up to the booking, escorts who steal from their clients, offensive drivers, escorts not offering the services advertised and so much more. When a client has been exposed to such a negative experience, it only makes sense he's a bit hesitant when using the services of an escortservice new to him. We have some advice for you how to check if you are dealing with a reliable escortservice.
Registration and contactdetails
If the escortservice you are looking at is based in The Netherlands, it should have its registration details listed on the website. These details should include the Chamber of Commerce number (KVK in Dutch) and the permit number. If you want to check the Chamber of Commerce number you can do so here. Most of their website is not available in English but you should use the search function in the middle of the screen. Just type in the KVK number and hit "search". Don't worry if it is not the same name as advertised with, many escortservices, like our high class escortservice, choose to use several registered names for discretion reasons. This enables them to have a general consultancy name appear on your creditcard statements. But when you hit "search" and there are no results, there's a problem. The same goes for permit number. Unfortunately, it is not (yet) possible to check the permit number with the government or municipality, but almost all municipalities publish issued permits online. For example, you use Google for this. If the escortservice uses a gmail or hotmail account as way to contact, this might only mean it's not a very professional escortservice. It doesn't mean they are not reliable. Same goes for only showing a mobile phone number. Since most escortservices have opening hours well beyond regular business hours, mobile phones are used to remain reachable at all hours.
Pictures on the website
All escortservices that we know to be reliable have an in-house photographer that does all the pictures on the website. We do as well. We've been working with the same photographer for a decade. This results in pictures on the website that are all in the same style, a consistent view. Exceptions are made only for some of our more exclusive ladies who's actual modeling pictures are provided in our member area, and our newest ladies who did not have a professional photoshoot with us yet. If the pictures on the website look nothing like each other and there is no consistency, it is likely they are fake pictures. You also might want to check the background of the pictures. Most reliable escortservices either shoot more than one escort at one location, or use just a few locations to shoot their pictures at. If all escorts listed are photographed at a different location, the pictures are most likely fake.
Return policy
An escortservice doesn't really have a traditional return policy like for example a clothing store does. But you are entering into a deal together. The escortservice agrees to offer you the escort you have selected, who will provide you the promised services, under the condition you are a respectful and well groomed gentleman. You agree to a certain rate for this service with this particular escort. That's the deal. When one of both parties does not live up to that deal, the other party does not live up to his/her part of the deal as well. A reputable escortservice will offer you the possibility to decline the escort if she's not what you expected, within the first few minutes of the booking. Either no payment should be required, or merely a compensation for her travel costs. An escortservice that requires you to pay no matter what is not reliable. On the other hand, a reliable escortservice will also communicate what is required from you in terms of behavior, location and personal hygiene. Failure to meet these requirements should result in you having to pay at least the minimum fee of the escort in that area. In the unfortunate case you need to decline the escort do the following: immediately tell the escort she is not what you where expecting, offer her a drink while she is waiting for her driver to pick her up again and allow her to contact her agency. Always stay calm. Do not feel intimidated by rude agencies or drives who tell you they will kick your ass, tell your neighbors and more. Just tell them in that case you'll be calling the police but you would prefer to deal with this situation discreetly and with respect towards the escort. It's the escortservice who is advertising fake pictures and services, not the escort, so be nice to her. No need to be rude. In fact, if you want to be a gentleman, offer her a payment of around a third of her hourly rate, which should cover her expenses. This will usually save you a lot of trouble.
Information on the website
A reliable escortservice should offer an extensive website, with more than enough information for you. We recommend reading it, it tells you a lot about the type of escortservice you are dealing with. If somewhere along this website, the name of a different escortservice appears, it usually means all text on the website was copied from an other escortservice and they just forgot to remove the name of the escortservice who did write the actual text. Leave the website of this escortservice and go straight to the escortservice that the text was copied from. Chances are this is a reliable escort agency since the text was good enough to be copied.
If it sounds to good to be true...
It probably is. Trust your instinct and intellect, not your penis. If a website offers escorts with model looks, all fluent in several languages, highly educated, up for anything, at a medium or lower rate... chances are you are dealing with a company that makes false promises.
Search the web
Like most escortservices, we too post reviews on our website. They are completely genuine and unedited reviews from our clients. But that's not always the case. Some escortservices place reviews on their own website that are not real and written by the agency. The same goes for review boards. Do not trust everything you read on there as some agencies are very active with promoting their services through review boards. Also don't always trust negative reviews, since there will also be competition who places terrible reviews about competitors. Even though we have a strict "no reviews policy", which we have for discretion reasons towards or escorts, we do recommend searching for reviews on the internet on any escortservice you are looking to use. Combine the name of the escortservice combined with words such as "scam", "fake", "steal" and so on and read the results. Chances are they will include your answer.
You should be careful if...
If your have already paid for your escort, she has collected the amount but tells you she forgot something and needs to return to her driver. She can return, but the money you have paid her should remain with you, in plain sight, ready for her to get back after she returns.

If the escortservice requires a prepayment for a local booking. Although some of the reliable agencies we know do require a prepayment, this is not a standard requirement. A reliable agency might require prepayment as a sign of good faith. An unreliable agency will collect your prepayment and never provide the promised escort and hope you will not dispute the charges on your creditcard for discretion reasons. If you are asked to provide a prepayment, always do thorough research about the escortservice you are dealing with. In our opinion, a booking within 150 kilometers of where the escort is based, where you check in to your hotel at least a few hours prior to the booking, should require no prepayment.

If the escort shows up with an other person with her. There is no reason her driver or bodyguard needs to come in. Refuse access and call the police, you are about to be robbed.

If the escort has bruises or appears to react emotionally detached, withdrawn and hesitant. Chances are she is being forced into this situation. Be a good guy and talk to her and if necessary call the police. Worst case scenario you'll need to have a terrible chat with your wife but you'll be saving a persons life in return.

If the escort shows up intoxicated or under the influence of drugs. Or if at any point during the booking she wants to use drugs or appears to be using them secretly. Ask her to leave, no good can come from this.
If your gut feeling tells you something is sketchy or odd. Trust your instinct and get out of the situation.
RELATED
CONTENT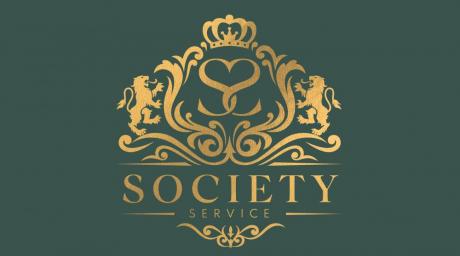 BLOG ITEM - 8 January 2023
The statistics about canceling a booking with a high class escort It goes without saying t...
READ MORE