Real and recent pictures of our high class escorts
We often receive questions about the pictures of the escorts
We spent a lot of money and time to keep the portfolio's of our escorts up to date. As you might have seen, we schedule several escorts for each photoshoot so the series of shoots share similar backgrounds and locations. This is the easiest way to tell if pictures on a website are real. If they all have different backgrounds, chances are high the pictures are fake as it is much to time and money consuming to schedule separate shoots per escort. Here are the answers to the most common questions:
Are the pictures real?
Yes. The pictures are all real, recent, genuine and a good representation of what our escorts looks like. We work with beautiful escorts only and therefore see no reason for deceptive practices surrounding our images.
Can I see pictures with faces of your high class escorts?
Sometimes. We have a Member Area available with recognizable pictures of our high class escorts, free of charge. However, access to this area is highly selective. Only repeat clientele is offered access without any questions asked. Other then that, you'll have to apply. It's an extra service that we happily offer to our repeat clientele and is not available to just anybody. When you are able to meet our criteria and are genuinely interested in placing a booking, we are usually able to work something out.
RELATED
CONTENT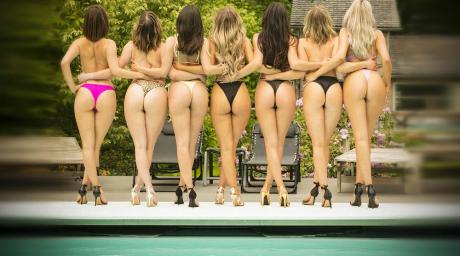 BLOG ITEM - 2 July 2022
The annual outdoor shoot of our high end escorts is online For two years in a row we were...
READ MORE