Online reviews about our high class escort service
Some more information about the online reviews about our escortservice
Because we, as a fully legal and licensed company, often have to deal with prejudice and are therefore excluded from the services of many companies and agencies, we like to provide as much openness as possible. In our view, transparency helps to reduce the stigma that rests on sex work, which benefits our business operations and the well-being of our escorts.
We generally don't like reviews on sex work platforms as they can be very graphic at times, sharing intimate and erotic details of a booking. However, when we were invited in 2019 by an employee of the well-known platform Trustpilot to register our company here, we didn't have to think twice. A listing on such a platform normalizes our business and provides transparency to others, without having to fear explicit details; the reviews were about our services, the juicy details of the booking remained private.
Positive reviews about our escort service
In a few years time we collected a beautiful 5-star status. More than forty clients dared to share their experiences on the platform, reassuring others to trust in our knowledge, expertise and integrity. That came to an abrupt end recently and we will tell you more about that in this blog.
In September 2022, our Trustpilot profile was removed for not complying with their integrity policies. According to them, we are a "bad fit business" and with our fully legal and licensed escort service we are in a list of criminal activities. However, that didn't happen overnight.
Pleasant contact with our colleagues
Over the years we have welcomed several colleagues with whom we regularly maintain pleasant contact. Together we tackle issues such as fakers, expanding payment options and other practical matters. We respect each other's unique identity as an escort service, but we also understand that sometimes we are just stronger together. That actually went very well until a few years ago a "competitor" arrived who didn't take rules and regulations too serious. From 'simple' copyright infringement to defamation, slander, illegal prostitution, attempted computer intrusion and much more. Sometimes there were strong suspicions, in other cases there was hard evidence.
A year ago, the first 1-star review appeared in our beautiful Trustpilot profile. Given the content, it was obvious to us that it was fake so we appealed to Trustpilot. Even before this objection was accepted, the same reviewer posted a wonderful review with the new "competitor". Under the motto 'better stolen well than badly conceived', a favorable review about our company was copied, company names replaced and posted as a review about the new "competitor". This not only happened with us, similar actions also followed with other competitors with whom we maintain that pleasant contact. The whole thing was so transparent that the fake reviews were quickly removed by Trustpilot.
The "competitor" learned from this, because in the past year several reviews have been posted on various platforms that are clearly fake for us and for everyone familiar with our services, but are still slightly better put together. For example, the time and effort is taken to build (or buy ready-made) a seemingly legitimate profile with responses to various forum topics and reviews about various escort companies. Only then will the negative review about our escort service be posted. This is often accompanied by comments on our valued colleagues, who confirmed to us that they cannot place the positive or neutral review either. As soon as we post an update on the working method in this blog, it will be adjusted by the "competitor".
Since writing this blog at least two sources have been identified who seem to have taken it upon themselves to write fake reviews about our agency on several websites and forums. Not only that, on platforms where our company is listed, we are flagged as fraudulent, violating guidelines, permanently closed and much more. Among the relations of the "competitor", such as active escorts, media contacts and clients, the biggest horror stories are spread about us. And so on. You get the picture.
Heartwarming reactions from clients
Of course, such a course of action bothers us. First of all, placing such fake reviews is illegal and harmful. They require us to deal with them and we much prefer to focus on more productive things. But the tendency in the fake reviews is, in addition to portraying our services as poor to mediocre, a personal attack on owner Marike. Fortunately, we are supported by the enormously heartwarming messages from clients, who are of course offended that their reviews were removed just like that, but also feel personally offended by the statements in the fake reviews.
We waited for Trustpilot to respond to our request for an opinion meeting. Because we understand that an illegal escort service is excluded from the platform. But with our legal and licensed escort service we do not belong in that list of types of companies and services that are excluded. After all, we are also very welcome at the tax authorities. Unfortunately our request was denied and any Trustpilot profile of an escortservice was removed by them.
RELATED
CONTENT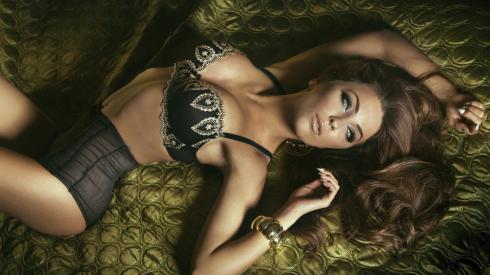 CONTENT PAGE - 17 March 2023
Version 5.8 – September 2023 The Client accepts the following terms and conditions b...
READ MORE