Escorts Carmen & Noah back in the Netherlands
High class escorts Carmen and Noah are back in the Netherlands
To our great sadness, two of our beloved high class escorts left to travel the world late 2021: escort Carmen and escort Noah. Of course we wholeheartedly wish our escorts that they have the freedom and resources to have such wonderful experiences, but we are so happy that these amazing escorts are back in the Netherlands.
Just like you, we are very curious about the adventures of the high class escort Noah and Carmen. We have therefore asked them to tell us about their adventures over the past six months. In this blog they share their experiences.
High class escort Carmen from Amsterdam
"After four wonderful months on the road, I am back in my familiar spot by the window in Amsterdam. With a smile I gaze outside at all passers-by, while I daydream about the wonderful adventures I have experienced again. Life here in the Netherlands seems not to have changed compared to a few months ago, while a lot has changed inside me again.What a great choice I had made to temporarily leave life in Amsterdam behind and challenge myself again by diving into a whole different world.
It was only when I arrived in Central America in early December that I realized how much I had missed traveling. The warmth of the locals, the disorganized way of life and the passion in the contact is something I enjoy immensely. In addition, my Spanish was now at a level that allowed me to make deep connections with the locals, adding a new dimension to my journey. For example, I was greatly spoiled with beautiful hikes in the mountains and jungles, I saw different types of whales dancing in the water, I camped wild in the middle of beautiful natural parks, I saw the most colorful fish while diving, I danced like crazy on the salsa parties with the local people, I simply slept for a week in a hammock on the beach and I spent my last few days in a luxurious hotel with a swimming pool on the rooftop in the middle of a bustling metropolis. Looking back on all these experiences, I feel enormously privileged to have been able to make this journey.
Suddenly I wake up from my daydream, look over my shoulder at the bedroom closet and see some beautiful dresses hanging. My tummy starts to tingle at the thought of having another date soon. In one way or another it can certainly be compared to traveling, only a little closer to home. You step into a different world every date and surrender to the moment. Tension is coursing through your body as you end up in unexpected adventures and meet new people who deepen your life. I am very happy to be back in Amsterdam and can't wait to be able to share the passion and warmth I brought from Central America with others inside and outside the bedroom."
High class escort Noah from Amsterdam
"I have enjoyed a very nice trip over the past six months. I have been able to enjoy the food, cultures, sights and friends in different countries. Since I have a girlfriend in Latin America where I can relatively easy travel to, the choice was made very quickly. The beginning of my trip I stayed with her for a month, then I continued with another friend to finish the rest of my trip. I was able to enjoy nature a lot, which made me appreciate life a bit more again. I started with yoga (in the most beautiful places) and have been able to find a lot of peace in my life.
During my trip I have been to many different places and I also got to know many people. The journey was full of valuable experiences with others and sometimes also a moment for myself. This made me realize again how happy I am with my life and the people who are part of it. In addition to all the peace and tranquility of nature, we also went looking for adventure. I like exciting adventures and I noticed that I missed that in my life, now that I can't work as a high class escort for a while… Name something adventurous and I did do this during my trip! How special my time has been, I am very happy to be back in the Netherlands. I'm really looking forward to getting dressed up again, having deep conversations, having exciting dates again and sharing my experiences with others!"
RELATED
CONTENT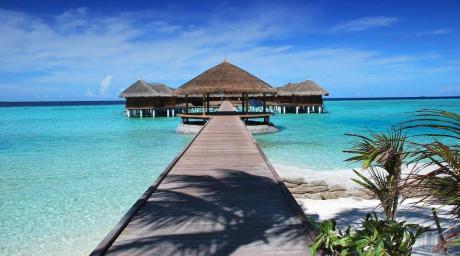 BLOG ITEM - 31 March 2021
An international booking with a high end escort In our previous blog we already intro...
READ MORE