High class escorts with a beautiful big booty
A bootylicious high class escort
What are the external characteristics you pay attention to when you book a high class escort from Society Service? Do you pay special attention to buttocks, breasts or perhaps long legs? Almost everyone has a personal preferences when it comes to body types. However, nowadays it seems to be mainly a round ass that men particularly like. Where does that love for big booty come from? Does it perhaps have to do with the fact that stars like Kim Kardashian and Nicki Minaj do not miss the chance to praise their bootylicious shape or do we have to search for the answer elsewhere? Are you indeed an ass-man, in that case Society Service is the perfect place. We have a variety of high class escorts who have the most beautiful round derrieres. Are you more of a breast or another type of man? Don't worry. Our luxury escortservice also has plenty of choice for you!
High class escort buttocks and prehistoric times
Are you planning to book a high class escort from Society Service with large buttocks and are you curious about where your love for round derrieres comes from? According to professor of psychology, David Buss, the obsession for a round ass goes back to prehistoric times. In his research report he states that primaries in prehistoric times chose their wives because of their reproductive abilities, so if a woman has a round butt, your primitive brain obviously thinks she has enough fat to be fertile. Although our primal writings can often be traced back to the need to spread our genes, we can imagine in case you are not immediately thinking of reproduction when observing a bootylicious lady. And that's no problem at all. Times during which enjoying a beautiful body and sensuality was solely for the purpose of reproduction have passed a long time ago.
Big round ass and pop culture
Another reason why men nowadays think a lot about bootylicious women, is because people like to be inspired by contemporary pop culture. If you take a look at MTV or an average Instagram account, you will see that most of the stars have a snapshot in which the ass is prominently featured. And we are certainly not just talking about stars like Kim Kardashian and Nicki Minaj. Everyone with a little bit of an ass, will flaunt it to their admirers. Those who certainly have a beautiful booty are the escorts from Society Service. Take a look at our high class escort ladies and remember that you can also meet the owners of these buttocks in person.
High class escorts with a big and round booty
If there is one escort from Society Service with a big round ass, it is definitely our Charlotte! This cheerful girl with a broad smile and sparkling eyes, would love to show her beautiful body to you in person. Charlotte: "I enjoy flirting and seducing, and making sure you have an evening that you will never forget." Trust us, after seeing Charlotte's ass, there will not be a day in your life you will not think back of Charlotte('s ass) fondly. Another high class escort with a perfect round booty is our Rose! This curvy blonde has it all. She has blonde hair and blue eyes, a spontaneous character and a feminine body with beautiful curves. Rose: "A date with me will meet all your expectations and maybe more than that." If we need to describe Rose in one word, we would say: more. With Rose everything is more, more, more. So much more, you can't get enough of it.
RELATED
CONTENT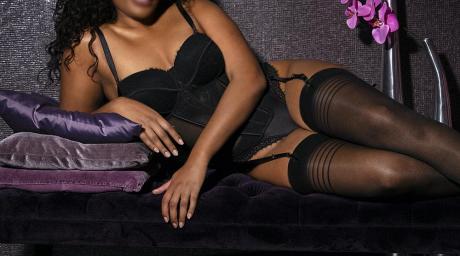 BLOG ITEM - 10 December 2020
Feminine curves are hot and happening and this shows with our high end escorts While the d...
READ MORE