Books about high class escorts
The 5 best books about High Class escorts
There is no profession that sparks as much discussion as the work of high class escort. Although the life of a high class escort, such as that of Society Service, mainly takes place behind closed (hotel) doors, many people think they know what is going on. The consequence? Lots of lies about the profession. Therefore, if you want to get a reliable glimpse into the life of a high class escort, we recommend the following 5 books. You can read that most of the negative assumptions do not hold true and that the life of a high class escort is one that is full of: freedom, glitter & glamor and of course adventure!
Escort Bijbel – Marike van der Velden
'Modest' as we are, we open the list of the best books about high class escorts with the Escort Bible, written by our own Marike van der Velden. As the owner of Society Service, the largest high class escort agency in the Netherlands, she and journalist Romke Spierdijk give a revealing insight into the premier league of seduction. In the Escort Bible, Van der Velden tells how at the age of 21, as a business student, she laid the foundation for what would later become a multi-million dollar company, but also about the strict criteria that her ladies must meet. After all, the usually very wealthy customers have high demands. The high class escort girls candidly tell about their motives, the high earnings and the adventures they experience with their clients. The Escort Bible does not only consist of juicy anecdotes, but also journalistic interviews with the ladies and their clients, the prevailing etiquette for both parties and a large number of tips for both clients and potential high class escort girls.
Come – Rita Therese
Rita Therese is a 25 year old high class escort and writer from Melbourne, Australia. She currently works as a high class escort under the alias Gia James. In her debut novel Come, Rita Therese tells what it is like to be a high class escort and especially what it is like to be yourself in this world. Come is first and foremost written honestly, bravely and funny, giving the reader an authentic and uncensored picture of life as a high class escort.
The happy hooker - Xaviera Hollander
In the book Happy Hooker, writer Xaviera de Vries, under her pseudonym Xaviera Hollander, tells how she moved to New York in the 1970s and exchanged her office job for the glamorous life of a high-class escort. The Happy Hooker was a huge success and shot straight to the top of the bestseller lists. Forty years later, these explicit stories are still as exciting as ever. It is not for nothing that The Happy Hooker is considered a classic.
Modern Whore - Andrea Werhun en Nicole Bazuin
In the book Modern Whore, Andrea Werhun and Nicole Bazuin document their lives as high class escorts in powerful words and lavish photography. Besides the glamorous side of life, the writers do not shy away from mentioning the serious side of the work. They describe the risks that high class escorts have to take and how they are constantly being deprived of their rights in our culture.
Belevenissen van een high-class escortdame - Amber van Esphen
We end the list of the 5 best books about High Class escortswith another homegrown book. High class escort Amber van Esphen opens up in her book Amber about her experiences in the world of paid sex. Amber has always wanted to do 'something with people', and just for the thrill of it, she decides to go dinner dating for money next to her office job. When a date asks her for a paid one-night stand, she accepts his offer. It turns out to be the perfect solution for more tension in her life and she starts working as a high-class escort. Her column in LINDA magazine. is extremely popular, because Amber is not only loved by men but also as a writer. In this book you will find all her adventures bundled, including previously unpublished texts.
RELATED
CONTENT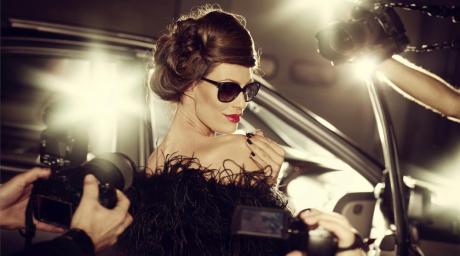 BLOG ITEM - 7 June 2019
High class movies about high class escortsIn our previous blog we already wrote that maker...
READ MORE