BDSM locations in The Netherlands and Belgium
Visit a luxurious BDSM location in The Netherlands or Belgium with your escort
Our high class escort service also offers ladies and gentlemen who enjoy soft erotic BDSM in a submissive and dominant position. Some of our high class escorts own some exciting items to play with, but the options are limited in the average hotel suite. It may be nice to move to a location that is specially equipped for BDSM sessions.
However, keep in mind that our high class escorts and exclusive gigolos are only available for soft erotic BDSM. In addition, the availability of BDSM during your booking is highly dependent on the connection and mood and no guarantees are given in advance. Finally, visiting a BDSM location is only possible with an escort or gigolo that you have already spent time with and is possible within consultation only. During the first bookings, the emphasis is always on the Girlfriend Experience or Boyfriend Experience, and soft BDSM can be a small addition to this. Only when you know the escort or gigolo better, you can you inquire about the possibility of meeting at a BDSM location. For your convenience, we have selected a number of suitable locations in The Netherlands and Belgium.
SPNKD in Antwerp (Belgium)
SPNKD is a luxury playroom for adults, located in the city of Antwerp. This studio is designed to experience your most kinky thoughts in style and luxury. At SPNKD they want to offer you the opportunity to live out your most naughty fantasies in the best possible way. The suite is so beautiful and elegant that we advise it not only for BDSM fantasies, but also when you are looking for a suite with extra sex appeal. SPNKD is suitable for overnight stay, with all the comfort of a luxury hotel.
The Kinky Suite in Amsterdam (The Netherlands)
In the middle of the Red Light District in Amsterdam, near the bustling and historic Nieuwmarkt, you can find The Suite. A luxurious and erotic Bed and Breakfast where everything is possible and where your imagination can run freely. The Kinky Suite consists of 3 floors, a lounge with open kitchen on the first floor, a stimulating BDSM bedroom and a chic bathroom with jacuzzi on the second floor and a large attic with mirrors and swing. The Kinky Suite is equipped with all conveniences and comfort and also offers a variety of fetish, SM and bondage accessories.
The Funhouse in The Hague (The Netherlands)
The Funhouse in The Hague offers a store for erotic items, from sensual sex toys and lingerie to SM supplies and fetish clothing. Tickets for kinky fetish parties are offered on the webshop. In addition, The Funhouse offers a discreet kinky Bed and Breakfast studio with BDSM theme, located in the Zeeheldenkwartier in The Hague. A charming neighborhood near the center with chic mansions and courtyards. The studio is equipped with a sling, a gynecologist chair, cuffs, whips, ropes and more. You can spend the night in the B&B, which is also available for a maximum of 4 people.
RELATED
CONTENT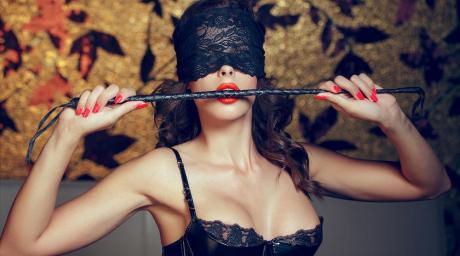 BLOG ITEM - 13 June 2021
Ask your high class escort to bring our naughty BDSM box At our high class escort service...
READ MORE