Working as a high class escort in the Netherlands
Working for the best high class escort agency in the Netherlands
If you want to work as a high-end escort with the best high class escort agency in the Netherlands, you can register as an escort at: Society Service. Thanks to our years of experience, we have the most to offer high class escorts. For example, we are professional and we ensure good guidance for our escorts. If you want to know how we distinguish ourselves from other escort agencies, read on. Below we explain step by step why it is best to apply with Society Service.
Excellent guidance for new high class escorts
Anyone who starts working as a high class escort at Society Service will be well supervised. After all, working at a high class escort agency is not an everyday job. We will guide you every step of the way to become an excellent high-end escort. So you are not thrown in at the deep end, but extensively informed and introduced to clients with great care and at a slow pace. This way we ensure that not only the client, but also you have a good time.
Safety through careful screening of clients
Although we cannot guarantee your safety, as your safety is not guaranteed when you cross the street, we take all security measures before the booking takes place. For example, we screen our clients before booking and if something doesn't feel right, we would rather decline the booking than take a risk. We are also always available and reachable during bookings, so you can always rely on our expertise. Finally, as far as we are concerned, safety also includes that we do not accept clients who are under the influence of large amounts of alcohol and/or drugs, during a booking only safe sex is possible (also oral!) and inappropriate behavior from clients is never tolerated.
Fully legal and licensed high class escort agency
Are you going to work as a high class escort? Then you have to pay taxes like any other person. Society Service is a fully legal and licensed high class escort service. However, you don't have to worry about red tape; we will take care of that for you. As is customary within this industry, we have concluded a settlement agreement with the tax authorities in order to be allowed to work with the Opting-In scheme. This has the great advantage that you remain very independent in your choices, such as when and with whom you wish to do bookings.
Good earnings as a high end escort
Our high class escorts enjoy a high salary with work they enjoy. Of course you have to pay tax on your income with our escort service. As mentioned, this is done via an Opting-In structure, in which we take on all administrative tasks. You do not have to register with the Chamber of Commerce. We make very clear price agreements with each other in advance so that there can be no discussion about this during our collaboration. Part of these agreements concerns travel costs. These are included in the rate that we agree with you, with a maximum of 150 kilometers. However, you decide for yourself how far you want to travel for short bookings and how you like to travel to and from bookings.
Professional working method
The way we do business is different from other escort agencies. We have our own vision of what works and what doesn't. We do things the way we think will make our clients, escorts and us the happiest. Our priority is the comfort and safety of our escorts. We want to minimize the chance of unpleasant situations for the escort and maximize the smooth running of bookings and planning. In general you can say that our approach is very professional and straightforward, based on honesty and clear agreements.
Years of experience and clear focus
Society Service was founded in 2006 and this vast experience makes a difference. It makes us more experienced than young agencies, our client base is stable and larger and we have tailor-made automation that makes everything run as smoothly as possible. We have a clear goal in mind and a good idea of how we can best achieve this goal. You benefit from this focus; you are part of a company that runs smoothly. This focus is also applied to clients. If it turns out that the wishes or attitude of a client does not match our image of a mutually pleasant experience, there is no (financial) need for us to serve these clients, but they will be referred to an alternative escort service.
Transparent, open and an abundance of honest information
You will quickly conclude that as an escort service we also distinguish ourselves with the amount of honest information we provide to both escorts and clients. By informing them well, both know what they can expect from our escort service, which prevents disappointments. If you want more information about working as a high class escort, read our blogs. For example, you can read the blog about the requirements to apply, what the pros and cons are of working as a high class escort and what a photo shoot is like. But if you really want to know everything about the high class escort business, order the Dutch book Escort Bible. Here you will find really all information about the work of a high class escort.
RELATED
CONTENT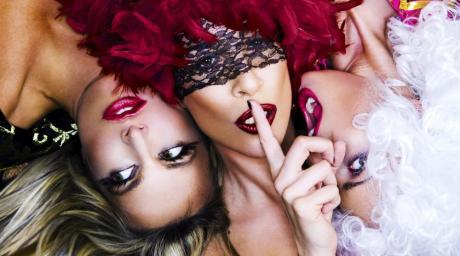 BLOG ITEM - 7 July 2015
The pros and cons of working as an high class escort As all other careers, there are pros...
READ MORE