The star rating of your hotel and a high class escortservice
Why a four star hotel is required for your high class escort booking
In our previous blog we already told you about our requirements for the location of your booking. We also explained why it is so important to only receive your high class escort at a suitable location; after all, this contributes to the atmosphere during your booking. In this blog we will take a closer look at the differences between a three, four and five star hotel and to what extent this is important for your booking with an high class escort. From 2017, the European Hotel Classification applies in the Netherlands, so you can assume that the following applies to every hotel in the Netherlands and a number of other countries in Europe.
The reception and lobby of the hotel in the Netherlands
A high class escort strives for as much discretion as possible for both the escort and the client. This means that the escort will avoid the reception to prevent them from asking unpleasant questions, for example what the escort is doing in the hotel. Sometimes, however, it is inevitable that the escort makes use of the hotel lobby, for example when the escort and client meet here to go to the room together. We always recommend this to clients staying in a hotel where the lifts require a keycard. In a four or more star hotel, the lobby offers a seating area, which is not always the case at hotels with less stars.
The facilities of the hotel room that your escort is visiting
In many cases the difference between a room in a three, four or five star hotel is clearly visible in the luxury and appearance of the room. Yet the difference between the room in a better (and newer) three star hotel and a less great (and outdated) four star hotel is not always clear. In fact; a room in the newer three star hotel can sometimes look more luxurious than a room in the dated four star hotel. That is why we mainly look at this when we assess whether your three star hotel is a suitable location for a booking. In a four or more star hotel, seating in the room is required, this is important for your booking with your high class escort. Since the social aspect of the booking is also important, you will not only use the bed.
A beautiful bathroom offers extra enjoyment during your escort booking
The majority of our escorts enjoy sharing a warm bath with the client. The warm water offers relaxation and ensures that your body is extra fresh. In addition, clothes are taken off for the bath, which of course also contributes to the mutual enjoyment. There are no requirements regarding the presence of a bath but a comfortable bath is rarely available in a room in a three star hotel. Sometimes this is present at a four star hotel, but almost always in the room of a five star hotel. Also, slippers and a bathrobe can often only be found in a four or more star hotel, something our high class escorts like to use.
Roomservice provides you and your escort with delicious food and drinks
Roomservice is usually not available in a three star hotel. Sometimes a small selection of hot and / or cold drinks is available in the room, such as the possibility to make a cup of tea. But you can usually forget about a bottle of champagne with strawberries, a decent glass of wine will already be a challenge. In four star hotels, many rooms have a minibar and a small selection can be ordered via room service. At a five star hotel the possibilities to have something tasty to eat and drink with your escort are (almost) endless and of high quality. So if you are staying in a hotel with fewer stars, we advise you to bring something nice to eat and drink with you or visit a restaurant or (wine) bar with your escort.
RELATED
CONTENT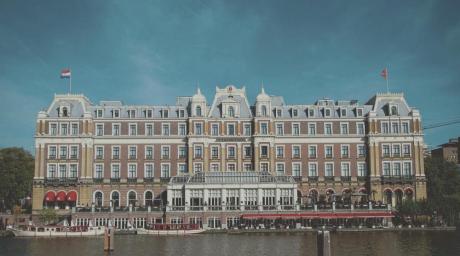 BLOG ITEM - 7 June 2018
Possible locations for a booking with a high class escort A questions which is frequently...
READ MORE