High class Portugal Experience
9Suggestions for a visit to Portugal with your high class escort
Our high class escorts are regularly invited for bookings abroad. Although the destinations are very diverse, a striking number of bookings take place in Portugal. Logical, because it is a beautiful country. Let it be a coincidence that our very own Jules, who works in our recruitment department, lives in Portugal. That's why we asked him to share his inside tips about Portugal.
Are you in for an unforgettable adventure with a high class escort from Society Service? Then why not opt for our International Service and take the escort with you to Portugal. This Iberian peninsula is very popular with our escorts and clients. The reason? Very simple. Portugal has a fantastic cuisine, 3000 hours of sunshine a year and if that weren't enough, the country also has 850 km of the most beautiful beaches along the Atlantic Ocean. If you want to know what you can do in Portugal with the dazzling lady of Society Service, then read on. In this blog, Jules, your personal tour guide, shares some great tips that are sure to appeal to your dazzling escort.
Take your high class escort to Porto
Are you traveling with the high class escort of Society Service and do you choose Porto as your final destination? In that case, you are making an excellent choice. Porto is known as a mystical city in which the Douro serves as a beautiful center. Besides the unique beauty and beautiful bridges, Porto has plenty of options. You can take a romantic boat trip on the Douro, a wine tour through the picturesque vineyards and delicious food in restaurants that often offer a view over the river. Which restaurant do we think is worth a visit? We know from experience that The Yeatman never disappoints. The Michelin restaurant has two stars and, in addition to wine and excellent food, is a luxury wine hotel that is known as a phenomenon in the world of luxury hotels for a reason.
Take your high class escort to Lisbon
Another city that always appeals to the high class escort of Society Service is Lisbon. That goes without saying. After all, the Portuguese capital is surrounded by spectacle and variety. You can wander endlessly through magical Sintra, enjoy sunsets on the beaches of Costa da Caparica and Guincho and party at the spectacular nightlife in the city center. In terms of food, there are a number of restaurants that you should not miss. Ponto Final is one of them. The restaurant is located across the street from Praça do Comércio and sits right on the River Tejo. The food is typical Portuguese and the view is unforgettable. Especially when you enjoy a good Vinho Verde with your date during sunset, there are few moments that can match this scene. Another absolute must are the restaurants of chef Olivier. Especially Yakuza, Seen in hotel Tivoli and Beachclub Classico are worth a visit. Where Yakuza and Seen excel in Sushi and are located in the center of Lisbon, Beachclub Classico is located on the beach of Costa de Caparica and serves seafood freshly caught for you and the high class escort.
High class tourguide Jules
Are you going to Portugal with one of our ladies soon and are you looking for a high class tour guide? One who lives in Portugal, speaks the language and has creative ideas about exciting adventures. Who can also assist you with car rental, hotel and restaurant reservations and other matters. In that case you can call on our very own Jules. For a fee (€50 per hour), our Portugal expert will gladly assist you in organizing a sexy adventure that you will never, ever forget in your life.
RELATED
CONTENT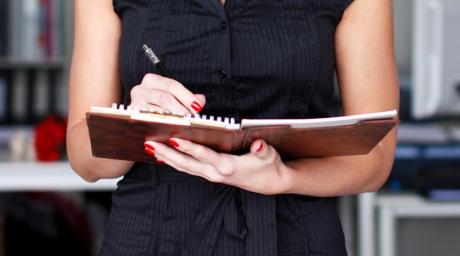 BLOG ITEM - 27 August 2021
Our high end escortservice has a new partner in crime, meet Evelyn! Traditionally, the abb...
READ MORE