Escort matchmaking preferences
Changes in the matchmaking preferences of our escorts
If you keep a close eye on our website, you may have noticed that a number of small changes have been made to the matchmaking preferences in the profiles of our high class escorts. We explain this in more detail in this blog.
We are aware that we are (almost) the only high class escort service in the Netherlands where the preferences of the high class escort are stated so clearly in the profile and are also of such great importance. You can find these matchmaking preferences in the profile of the escort at "Matchmaking".
The importance of matchmaking at a high class escort service
We cannot repeat it often enough; Our goal is to provide a mutually enjoyable experience. That may sound strange at first sight, after all, you are paying for the time with the high class escort. Yet this approach is in your favour; when the high class escort is happy, this will contribute enormously to your experience at our high class escort service. That is why we do not only take into account the preferences of the client when matching an escort and client, but also the preferences of the escort. And because we find transparency and openness so very important, we also mention this on the website and in the profiles of our escorts.
Mature clients at our escortservice
Ever since our foundation in 2006, we have asked all our high class escorts whether they also feel comfortable with a client with a large age difference. This is certainly not just about the appearance of an elderly client. The age difference can also create a generation gap that makes a mental connection more difficult for some escorts. A line has to be drawn somewhere and this limit has always been 60 years. But after 17 years we have to conclude that someone who was 60 years old then is no longer the same as now. We have therefore moved the limit to the retirement age of 67.
Ethnic preferences in the likes and dislikes
Over the years, it has been discussed several times: is it okay if an escort prefers to exclude a certain ethnicity? We continue to come to the same conclusion, namely if for whatever reason the escort already knows in advance that the chance of a mutually enjoyable experience is smaller with a certain person based on a certain characteristic, such as age, then it is in the interest of both the escort and client to be open and honest about this. That said, our society is evolving in this area and inclusiveness has become increasingly important. We have therefore asked escorts with ethnic preferences in the likes and dislikes to think carefully about the reasoning behind this and to express it in character traits that they like and dislike rather than ethnicity.
Take into account the matchmaking preferences of the escort
We fully understand that it can be disappointing if your profile does not match the matchmaking preferences of the escort. Or when your favorite escorts are not available on the dates that you are available. But with an experience of such a personal nature, the preferences and wishes of all those involved must be taken into account. After all, it is not about a simple (erotic) service, but about a special, personal and intimate experience.
RELATED
CONTENT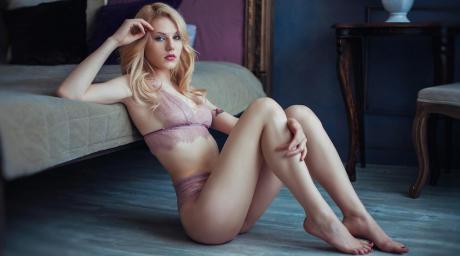 BLOG ITEM - 17 April 2022
How far in advance is it best to book your favorite high class escort? Actually, there is...
READ MORE