Discover Amsterdam with your escort
Go on a journey of discovery with your high class escort in Amsterdam
Do you want to discover Amsterdam, because it is the most attractive city for tourists next to Paris and Dubai? Then book a high class escort from Society Service! Our escorts are not only dazzlingly beautiful. As residents of the city, they are also the ideal guides, who, in addition to all the secret scenes of the city, also love to show you their own hidden spots!
Many of our high class escorts live in Amsterdam, but escorts from other parts of the Netherlands are also familiar with Amsterdam and enjoy visiting the beautiful city. In our blogs we already shared many suggestions about activities with your escort in Amsterdam, but when our capital was in the news as one of the nicest cities for tourists, we thought it was worth paying some more attention to this.
Amsterdam is 'the place to be'
Are you going to book a high class escort from Society Service but are you still thinking about which location to visit? Then choose Amsterdam! According to the British research agency Euromonitor, the capital of the Netherlands is in the top three for most attractive cities for tourists, just behind the world cities of Paris and Dubai. And that's not so crazy. Amsterdam has it all. The city has a beautiful city center with characteristic canals, cozy terraces, restaurants and hotels. The Amsterdam museums are also welcome. Think of the Rijksmuseum, the Vincent van Goghmuseum and the Stedelijk museum. But what Amsterdam is mainly known for are the dazzling ladies. What about our Chloe, Carmen and Lexy. All sexy ladies who are happy to show you what Amsterdam has to offer in the field of culture, gastronomy and of course eroticism!
High class escorts in Amsterdam
If you are looking for a high class escort who can show you all the beautiful places in Amsterdam, Chloe is the perfect guide. This twenty-four-year-old Amsterdam stunner is a natural beauty, who, in addition to her sensual appearance and beautiful face, is above all super adventurous. Chloe can also be booked for bisexual duos by the way. This way you can discover Amsterdam with the three of you instead of just the two of you! Another high class escort from Society Service with whom you can discover Amsterdam is our Carmen. This Brunette has it all. She is highly educated, sexy and partly due to her infectious sense of humor she is a super nice person to dive into Amsterdam with. Finally, a high class escort that we would like to introduce to you is Lexy. This lady is gorgeous, has a beautiful slim body and thanks to her preference for swingers clubs, she is the ideal candidate to show you where the clandestine spots of Amsterdam are.
RELATED
CONTENT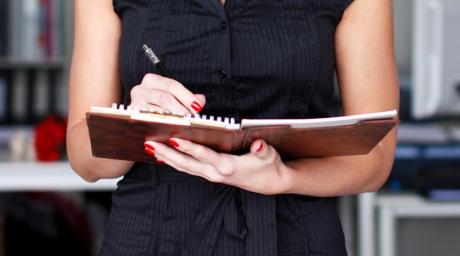 BLOG ITEM - 27 August 2021
Our high end escortservice has a new partner in crime, meet Evelyn! Traditionally, the abb...
READ MORE