Payment methods at our escortservice
Payment methods that we do not accept and why
We didn't intent to write any new blogs as we were (impatiently...) waiting for our new website to be published but since that is taking longer than anticipated, we've decided to start blogging again. Our new website is currently scheduled for mid July! In this blog we discuss some payment options that are unavailable at our high class escortservice and why.
Prepayment by creditcard
Prepayment is not possible by creditcard. To accept a payment by creditcard without having an online shop connected to it or without the actual card being present for the transaction, a so called "MOTO account" is required. This stands for Mail Order Telephone Order. MOTO accounts are no longer available to escortservices, since 2020. Although the MOTO account we previously had offered some additional convenience to clients, it also came with obvious downsides such as insecure transfer of credit card details, high commission costs and vulnerability to unjustly disputed transactions. These downsides are not associated with how we currently accept creditcards; by mobile ATM which your high class escort will provide at the booking.
Paypal and American Express
You may see some escortservices offering payment by PayPal or American Express. Please note that these companies both forbid escortservices to use their services. That means that an escortservice who does offer payment by PayPal or American Express can only do so by not disclosing the true nature of the services they provide for the associated payment, or they accept the payment through an other (holding) company. Not only is this misleading (if not illegal), we don't even want to be in business with companies that rule out our fully legal company. Neither do we want to risk running into unjustly disputed transactions, which can not be refuted because the payments were set up under false pretences.
Crypto Currency
Several years ago we offered payment by BitCoin for a little while. We could do so through a Dutch partner who could exchange the BitCoin payment of the client directly into a bank transaction to our escortservice. If the client was known to us and his identity had been verified (we have a duty of care towards our escorts after all), the payment was possible. Unfortunately this Dutch partner had to discontinue this service due to the laws and regulations surrounding crypto currency becoming more and more strict and difficult to comply with. And with reason, since Europol reported that in recent years cryptocurrency is increasingly used as part of criminal activities and to launder criminal proceeds. The ways we could still accept cryptocurrency as payment is seen as untransparent and high risk by both our bank as well as tax authorities. Reason for us to not offer this as a payment method.
Business invoice
It is not possible to receive a business invoice if you, as a private person (for example, the director or managing partner of the company) are the one enjoying the intimate part of our services. That would be tax fraud and we obviously do not want to participate in that. We only issue an invoice to companies and also only if it concerns an obvious business expense, such as escorts for customers of your company or companionship during a business event.
RELATED
CONTENT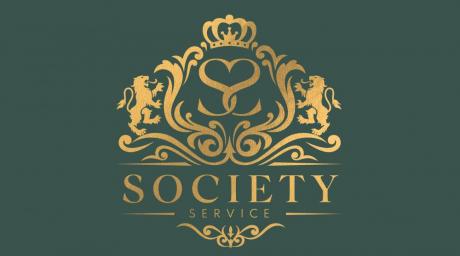 BLOG ITEM - 4 November 2022
The required verification for your first high class escort booking Every day we process mo...
READ MORE