The voices of our high end escorts
The beautiful voices and accents of our high end escorts
We regularly receive suggestions from our clients, who are happy to contribute ideas about improving our services. Suggestions come in many shapes and sizes and not every suggestion can be followed, but it always makes us think.
In this blog we discuss a suggestion to add a description of the voice sound. Although we have decided not to give it a permanent place in the profile of the escorts, we do share a few small findings.
The client talks about his suggestion for our escort service
"Due to my visual impairment, I am more attentive to voices and sounds. Even though all your ladies will look breathtakingly beautiful, they all also have their own unique voice. This is colored by region, education, but certainly also intelligence, empathy and their ability to make a connection. And the same as beauty is judged by everyone else, I have certainly discovered a preference in voice color on every date with every lady. Yet this beautiful characteristic of women (and also of men of course) is often underexposed. While most of being together on a date is also about talking, listening to each other, laughing and of course the auditory feedback from enjoying each other. I have clarified my descriptions of the voices of a few escorts."
The voices of our high end escorts
The client tells us more: "Chloe can sing beautifully and you can hear that in her voice. Her voice is beautifully melodic, enchanting, medium to high, open, cheerful, youthful, warm, inviting and very naughty. Perfectly accentless in both Dutch and English but she can also adopt a dialect very well. Escort Jane has a very different voice. I would describe that as dark, naughty, sultry, sensually hoarse, husky, kinky, low to average. With a pleasant Brabant accent, which I would certainly not call a dialect."
Of course we have an addition to this. Escort Jasmine is of Asian descent. However, that is not audible in her voice as she speaks Dutch without an accent. What it may betray is the sweet and cute tone with which she speaks. When Jasmine is enthusiastic or joking, she speaks a little louder and seems to forget for a moment that she likes to speak a certain way because she thinks it is polite and more appealing, which is very touching. She also sounds as young as she looks. Escort Daisy has a similar soft and sweet voice, except that she speaks a little more laid back and relaxed. This fits in well with how she comes across as Daisy is always very 'chill' and doesn't worry too much.
Some of our high class escorts sound a bit more like a cool chick. A good example of this is Sophie. As a Brabant beauty, she has a slight accent, which makes every word immediately sound more social. Despite her ultra-feminine body with beautiful curves, her voice is a bit lower than you would expect at first glance. Sophie is an intelligent lady and you can hear that clearly in her choice of words. This also applies to our ultimate girl-next-door Maxime. Like Sophie, she has a slightly 'cooler' voice, but a little higher in tone. Maxime's voice is concise, no-nonsense and approachable. This lady stands her ground, you will hear that immediately. But when you hear her laugh, your heart melts, for few have such a contagious laugh as our Maxime.
RELATED
CONTENT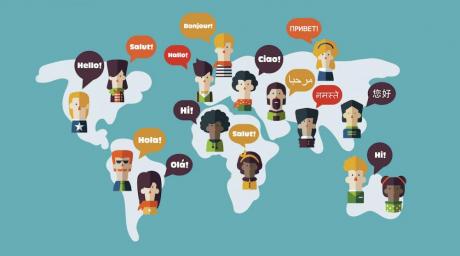 BLOG ITEM - 8 August 2019
Information about the language skills of our high class escortsYou will find a lot of info...
READ MORE