The sexy talents of our high class escorts
Which high class escort talent appeals to you the most?
Society Service's high class escorts have everything they need to give you an unforgettable evening. They are all sexy, smart and super sensual. In addition to these qualities, Society Service's high class escorts also have hidden talents that they are happy to display during your booking.
Do you want to know which talents these are? Then read on. In this blog we highlight some hidden and very sexy talents that the escorts of Society Service have. Do you also have a special talent? Our high class escorts like to be surprised!
French kissing with your high class escort
French kissing is one of the talents that many high class escorts from Society Service possess. Take our Rotterdam escort Daisy. This sensual university student is not only exceptionally well-read. This beautiful lady with amazingly large breasts (75/34 E!) also knows everything about French kissing. Another escort from Society Service who is a great kisser is Jasmine. This irresistible Asian escort has such soft lips that she understands the art of french kissing like no other.
Exciting Sex Positions
Are you looking for a high class escort from Society Service who excels in sex positions? Then book our Nina, an intelligent escort from Rotterdam. This busty lady with a luscious derriere and velvety soft lips knows how to handle sex positions. A position that she has especially talent for is the position of cowgirl. Take it from us, if Nina is on top of you, you can't just get her to stop. A high class escort from Society Service who also likes to be on top is Amsterdam escort Britt. This sensual blonde with beautiful curls and beautiful curves is the ultimate cowgirl. If you have a booking with Britt, be well prepared, because this escort will ride you like you have never been ridden before.
Escorts with a squirting orgasm
If there is one talent that many men dream of, it is squirting. Making the high class escort of Society Service orgasm while squirting feels like the perfect explosion of an unforgettable sex party. Moreover, squirting is almost always accompanied by a very intense orgasm. An escort from Society Service who understands the art of squirting is Amsterdam escort Emma. This blond young lady with the appearance of a lingerie model is happy to show you her hidden talents. The same goes for sexy escort Jane. This naughty sexy vamp with big boobs and round ass is happy to show you how she squirts.
A special erotic massage
An escort from Society Service who has an exceptional talent is Amsterdam escort Kylie. This sexy lady with beautiful curves gives the best Russian massage ever. She massages you with her shiny and oiled breasts until you can't go any further. Our tall and slim escort Taylor also has special massage talents. As the massage expert of our high class escort you can enjoy various special massages with her; Nuru, Body2Body, with a massage candle and even with honey!
Have we aroused your curiosity and would you like to know more about which hidden talents the other escorts of Society Service have? Then take a quick look at the profiles of our high class escorts.
RELATED
CONTENT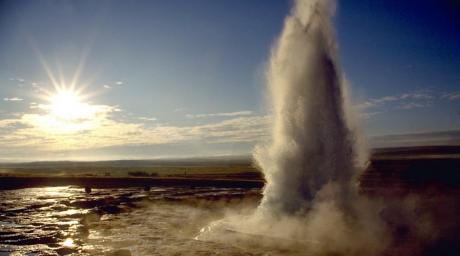 BLOG ITEM - 6 February 2020
Which techniques do you use to make a high class escort squirt? For many men, to make a hi...
READ MORE