SMS and Whatsapp at our escortservice
Contact with our escortservice via WhatsApp or SMS text message
In 2017 we already wrote a blog about contacting our escortservice via Whatsapp and SMS text message. Five years later, we figured it's time for a small update since our policy has changed on this subject. For a period of time we have seen an increase in the number of people who would like to contact our escort service via SMS messages or WhatsApp and that requires an adjustment on our end.
Although our high class escorts offer a very personal experience, more and more clients prefer the speed, discretion and comfort of electronic contact methods over personal contact. We have done our very best to offer you a website which should answer many of your questions. If your questions remain unanswered or you desire our assistance, email is our primary and preferred method of contact. This is followed by SMS and Whatsapp, if for short questions and quick updates. Of course you are also welcome to give us a call. If you are ready to place your booking, our preferred way to do so is by using our online booking form.
Response time for SMS and Whatsapp
A few things are important when you contact us via Whatsapp or SMS. First of all, we can only be reached via Whatsapp and SMS during our opening hours (10 am - 10 pm). You can usually expect a response within a few hours, but at the latest within 6 hours. This is therefore no faster than our response time via e-mail. On occasion, we will not be reachable via Whatsapp, usually when a safe connection can not be established or guaranteed. If possible, the expected offline duration will be listed as a status update. We regularly use an application on our computer to send and receive WhatsApp messages. This allows us to answer a little more extensively, such as via email. However, this also makes our online status unreliable. The fact that we are shown online does not mean that you can expect an immediate answer. The usual response time still applies.
SMS and Whatsapp for existing clients
There is more to setting up a booking than you might think at first glance. After all, we organize a special experience. It is therefore not our preference to organize a booking in its entirety via Whatsapp or SMS. However, if you book with us recently and regularly, this is possible. In our opinion, however, this contact method is more suitable for short questions and updates about upcoming bookings. When you contact us via Whatsapp or SMS, always state your full real name or client number. The latter is equal to your login name for our Member Area. Because we do not store SMS and Whatsapp messages and never store your number in our telephone, this information is required for each message.
SMS and Whatsapp for new clients
As a new client it is not possible to set up a booking via SMS and Whatsapp. You can submit your booking via the booking form on our website, by email or by telephone. It is possible to ask a (short) substantive question via SMS or Whatsapp that is not clearly answered on our website. Therefore questions like "who is available" and "what does it cost" are not answered. As a new client you can also send us an SMS or Whatsapp message about your upcoming first booking with us, such as the room number or other quick updates. When you contact us as a new client without an upcoming booking via SMS or Whatsapp, always provide a proper introduction. This must include your full real name, age, nationality, background and more information about what you have in mind and how we can assist you.
RELATED
CONTENT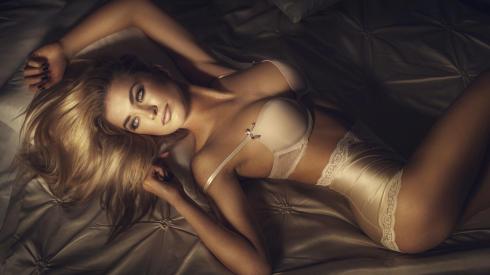 CONTENT PAGE - 19 March 2023
For some, booking a high class escort is the most normal thing in the world, for others it...
READ MORE