Escortservice on Texel and other Wadden Islands
Book a high class escort on the Dutch Wadden Islands such as Texel
The Dutch Wadden Islands, including Texel, are a very special part of the Netherlands. The majority of our high class escorts are also available here for bookings. However, due to the limited accessibility of Texel and the other Wadden Islands, this is a bit more difficult than the average escort booking.
A booking with a high class escort on Texel or one of the other Dutch Wadden Islands is almost as complicated as an international booking. Therefore, the same conditions apply for this area as for an international booking. This means, among other things, that a deposit via bank transfer is required and a minimum of a few days' notice is required. In this blog we tell you about the possibilities in terms of booking duration and rate.
Extra travel costs for an escort booking on the Wadden Islands
A travel surcharge of €100 applies for a booking on Texel or the other Wadden Islands. From these costs, the ticket of the ferry is paid and the escort can have a drink in the departure hall or on the ferry. If the distance between the escort and the departure terminal of the ferry is more than 150 kilometers, a travel surcharge applies. This is €50 if the distance is between 150 and 200 kilometers and €100 for 200 to 250 kilometers. Longer distances are in consultation. The standard rates always apply.
Minimum booking duration for your high class escort
The minimum booking rate and times at which your booking can start and end is tailored to the travel options. You can look up the minimum booking duration with the calculator in the rate section of the escort profile. You use the name of the island. You add one hour to the stated booking duration to compensate for the extra time that the ferry trip takes. If the journey to the ferry terminal takes place during rush hour, you must add an additional hour to this minimum booking duration.
Start and end time of your escort booking on the Wadden Islands
Your booking can start and end at times that match the ferry timetable. If your booking does not match this, there are two options. The first possibility is that your booking will be terminated early so that the escort can still catch the last ferry. The alternative is that we book a hotel for the escort where the escort can stay until the first ferry leaves. These costs, including waiting time until departure of the ferry, are for your account. The rate for your booking is that of the booking duration which is in line with the ferry timetable, but at least the minimum booking duration based on the travel time.
The most logical choice for a booking on Texel or the other Wadden Islands is to start in the evening and end the next morning.
RELATED
CONTENT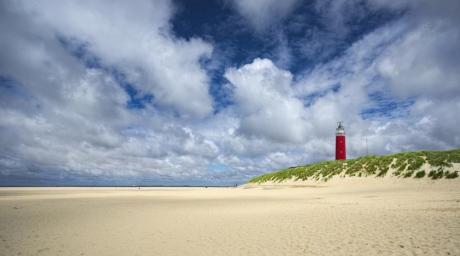 BLOG ITEM - 21 December 2018
De most beautiful Wadden Islands to visit with a high class escortDo you want nothing more...
READ MORE